Last year when the budget (FY17) was first rolled out, we here at the Worester Herald urged the City Council to review the Local Receipts estimates. Click here for the column and here is a section:
In FY16 budget there was $40,750,100 budgeted for Local Receipts.  In the last last City Council meeting under 15D), it was reported that revenues collected estimates by $5,400,000.   In particular check out:
Motor Vehicle Excise receipts exceeded estimates by $2,100,000.
License and Permit receipts exceeded estimates by $1,100,000.
Approximately the same number ($39,6495) was budgeted for Local receipts in FY17.    If the estimates for FY16 are coming in higher then we expected, do we not need to review the number the number that has been budgeted for FY17?
The good news was the Council let by Councilor Gaffney was able to get this number increased by $2,460,000, click here for that column.      Why is that important?    The higher the revenue estimates, the less that we need to raise from the Tax Levy.  In other words the higher the Local Tax Receipts estimates, the lower our tax bills.    At the same time you do not want to use unrealistically high estimates and then come up with a shortage at the end of the year.   
Now a year later, where did the Local Receipts actual come in for the year (FY17)??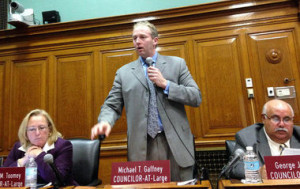 According to the Auditor's report for this Tuesday City Council Meeting,  item 13A, Local Receipts came in 2,900,000 higher then we estimated!!!    Even after increasing the estimate by $2,460,000, the Local Receipts still came in 2,900,000 higher!!!    This number now falls to Free Cash, but in actuality it is $2,900,000 that could have been reduced of all our tax bills during FY17. 
Here is the question what number did we use in the FY18 budget????   We will ask Councilor Gaffney,.   Make no mistake about it that it was Councilor Gaffney who pushed this last and we imagine he will again this.   
City Manager cautions against increasing receipt revenue estimate https://t.co/QqpW9qA9Gi pic.twitter.com/DoYN8Swd4L

— Worcester Magazine (@worcestermag) December 15, 2016
buy Buspar online
Buy Soma online
Cozaar no prescription
Cozaar no prescription