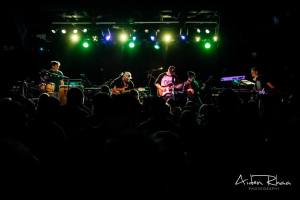 Strange Machines will be performing at The Electric Haze this coming Saturday October 11th. No tickets can be received in advanced and will only be purchased at the doors. Rustic Overtones is also going to perform with Strange Machines and at 8P.M. the band will start rocking away with the crowd.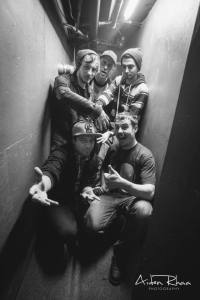 First established in October of 2011, the northeast Rock Reggae Electrofunk group consists of five members each having extensive backgrounds in music. Here are their stories of how their passion first ignited and how they started entering the musical scene.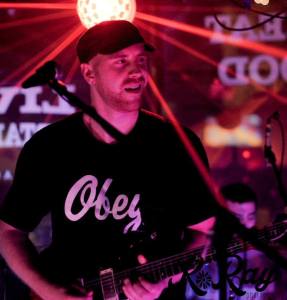 Mike MacDonald (guitar, vocals) – "I have always loved music and was captivated by it from as early as I can remember. When I was 5 my parents got me a little radio along with cassette tapes of the Doobie Brothers and The Eagles, which I played over and over again. I was heavily impacted by the music my parents always had playing around the house, artists like Stevie Ray Vaughan, The Grateful Dead, Led Zeppelin, The Allman Brothers, Jimi Hendrix, etc. I started playing saxophone at age 8, played in the school band and some state jazz bands up through middle school. At age 12 I picked up a guitar and over the course of the next year that took over my full attention. After high school, I attended two semesters at Berklee, where I learned a great deal in a short amount of time. At that time I started to become interested in the jamband scene very heavily. A friend gave me a copy of Umphrey's McGee's "Anchor Drops", which changed my outlook on music forever. Since starting this project I have felt an immense amount of growth with both my writing and playing. All of these influences as well as the inspiration I derive from the other guys have molded me into the musician I am now and I can't wait to see where it goes from here. People seem to really dig it and I plan on making music as long as I stay inspired to do so, which hasn't faltered yet."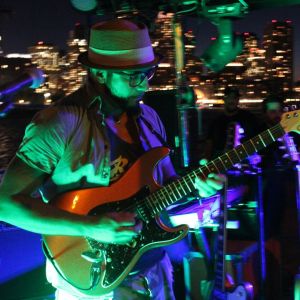 Ricardo Barraza (guitar, vocals) – "I first started playing music in the fifth grade with my school orchestra. I played the violin for 3 years and grew bored with it once I heard the sound of metal. The whole reason I picked up the guitar was because of Kirk Hammett's solos, at the time I had never heard anything like it before and I was immediately drawn to it. I played in a few metal bands in high school and the immediate years following high school until the early 2000s when Bob Marleys "Legend" album made its way into my hands during a trip to Mexico. This completely changed my mentality and opened new doors in my music taste and how I would play it from then on."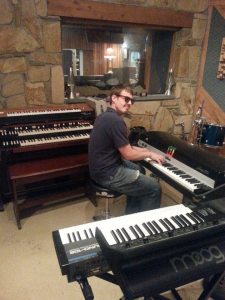 Christian Perron (keys) – "Raised on Raffi, trained on Rachmaninoff and grew up with Phish. Having started piano lessons at an early age, beginning to perform shortly after and continuing to do so in different formats through different phases; music has been engrained into who I am. I gave up pursuing music after college days, but since joining this band I am inspired and motivated by the members of the group and listeners, and lately there seem to be a lot more people listening."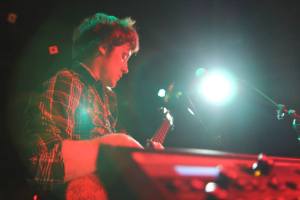 Nick Minicucci (bass) – "My first musical experiences were in the fifth grade when I started playing trumpet. I did that for two years and then began listening to Blink 182 non-stop so I asked my parents for a guitar. They also bought me a keyboard and I taught myself how to play both. My taste went from Blink to The Clash to some heavier metal and then all hell broke loose. All I listened to was metal until one day I heard some music by Mozart that snapped me out of it. That branched me out into everything – classical music, indie rock, blues, show tunes, The Beatles, funk and jazz. I started playing guitar and bass in my high school band, and decided I wanted to go to school for music. I studied classical and jazz guitar and also focused a lot on music analysis, composition, bass and mandolin. It was during my time in school that I first heard reggae/ska music. I started playing it, worked my way into more of a jam band scene, and here we are."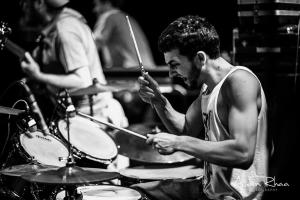 Bill Noonan (drums) – "I started playing drums around 13 years old however did not seriously start to pursue music until hearing bands like Sublime, Bob marley and the Wailers, Slightly Stoopid, and Primus which was around the age of 17. From there I started taking lessons from a teacher named Reed Dieffenbach and started playing out with a band called The Stu Tails. Around 23 I linked up with Strange Machines and it has been an amazing ride so far. Some of my favorite drummers are Bud Gaugh, Tommy Benedetti, Thomas Pridgen, Dany Carey, Shay Pino, Tim Alexander, and Gil Sharone."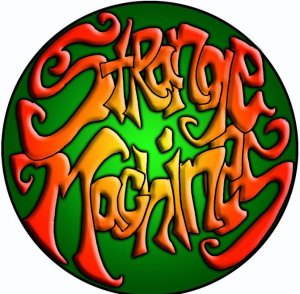 Strange Machines first evolved when Mike and Ricardo were in a band called Deadbeat Nelson. When creative differences started to develop from members of the group Deadbeat Nelson began to drift apart, but Mike and Ricardo both had a similar taste in music and decided to write some new songs together. The first piece that they wrote was titled "Strange Machines" along with several other songs. Ricardo moved out west for a little over a year to be with family, and after returning they teamed up writing songs again. The Song "Strange Machines" was thrown out but Mike and Ricardo decided to use that as the name for their new group. They first started out as an acoustic duo but later ended up missing the great vibe of having a full band which got them to reach out to other musicians who might be interested in joining Strange Machines.
A number of different drummers tried out for Strange Machines before Ricardo found out about Bill Noonan online being a drummer for The Stu Tails. The duo then became a trio and the three of them started looking for a bassist, eventually finding Kris Hanson (who is no longer with the band). Strange Machines's first show began in November of 2011 and by March of 2013 Christian Perron contacted the band being very eager to play keys for them and he instantly fitted in. During the fall of 2013 Kris parted ways with the band and Nick Minicucci became Strange Machines's new bass player completing the current lineup.
When Strange Machines are putting together a song their process varies for each one. Certain pieces readily arose from improvised jams during practices while others were picked apart a million times with each of the members adding their own ideas to a song until they were satisfied with a completed product. It usually takes several months for them to finish recording an EP as they continue to experiment with new ideas for their music. Currently Strange Machines has about 25 original songs put together by the group.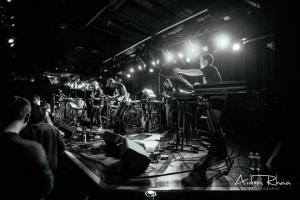 "We were very lucky in the beginning stages of playing out." Says Mike, "About a month after our first show in Haverhill, MA, some friends of ours had a gig scheduled at The Middle East Downstairs in Cambridge, MA. They had some scheduling issues and were unable to play the show, handing the headlining slot over to us." The Middle East Downstairs is a legendary venue to perform at in eastern Mass and it's very rare for new bands to play there which Strange Machines had the good fortune of getting during their early days of playing gigs. Concerts for Strange Machines have stretched out to every state in New England and also New York City and Lake George in Upstate New York. During the end of the summer this year the band had a sold out concert cruise in Boston Harbor.
Strange Machines is currently in the last stages of putting together their Sophmore EP called "Turn The Tide". Recording the EP first began in April of this year and will be released on November 7th.  "This time around we went in with an extremely strong catalog of songs which we feel truly embodies the "Strange Machines sound." Says Mike, "It is almost ready and we couldn't be more proud of how it has come out, we are beyond excited to share it with fans old and new." A release party will also be performed on November 7th at The Middle East Downstairs in Cambridge, MA. With the Electric Haze concert and release party coming up, Strange Machines will also be playing all over the northeast this fall in places such as Providence RI, Manchester NH, New Haven CT, and Northhampton MA.
Strange Machines has played at the Electric Haze several times in the past, and this coming Saturday you have the chance of experiencing one of their shows.
"We want and hope that every audience member will leave with their hair blown back. Our goal is to give the audience something original like nothing they've ever heard before, offer an escape from the work week and above all, to make them dance! We aim to make you move and have a great time, the more fun we see you having the more fun it becomes for us. Every show is a circle of give and take. Nothing makes us happier than seeing a crowd smiling and dancing and loving life, and that just makes us jam harder. The best feeling in the world is when we are able to all become one unit sharing in the same experience." – Strange Machines
To find out more about the band you can like their facebook page, follow them twitter, or go on their website