If you are looking for a good breakfast stop by Jean's Place on Cambridge Street–good food with great prices.  Like many establishments in the City of Worcester, she has the usual array of old Worcester pictures.   There was one, however, that I had never seen before.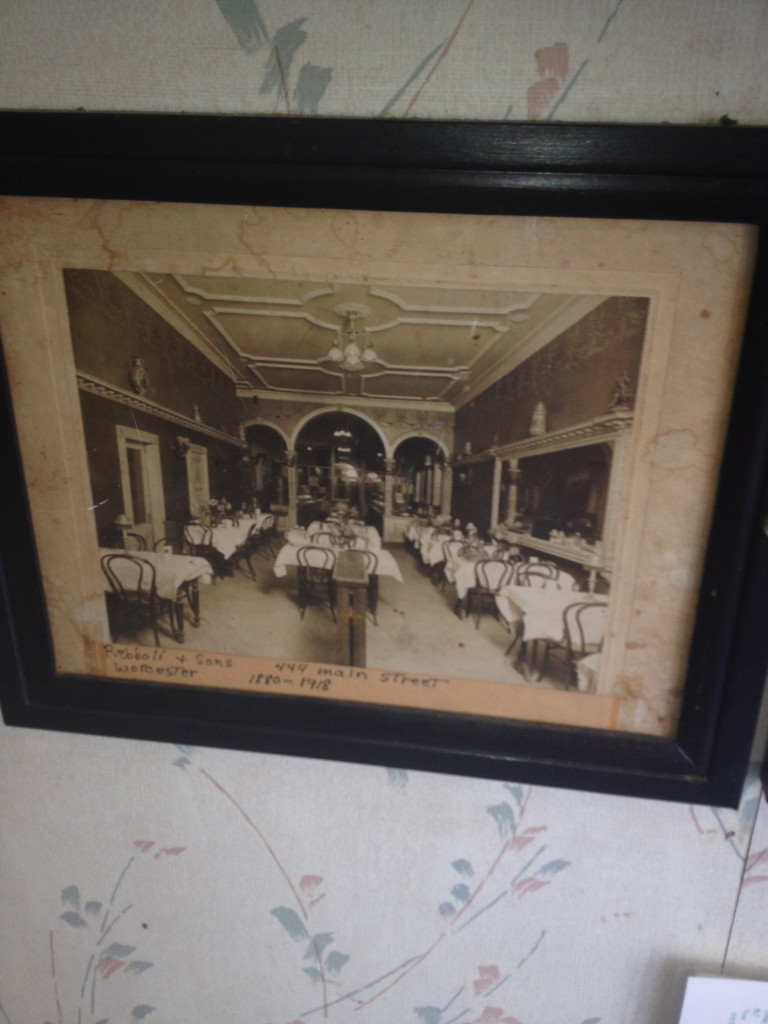 At the bottom it said "Rebboli + Sons  444 Main Street Worcester 1880-1918".   I had to ask her where she had gotten this picture, since I had never seen it before.  It turns out the granddaughter of the owners of Rebolli and Sons frequented Jean's, enjoyed the the pictures on the wall and wanted to make a contribution–check out the radiator in the middle of the room.
If you are wondering where 444 Main Street, Jean believes it was right across from City Hall, here is an old picture of 444 Main Street, that Jean also has on the wall.  Stop by Jean's, have some breakfast and check out the picture.