I have been mentioning for a long time that Allegiant would be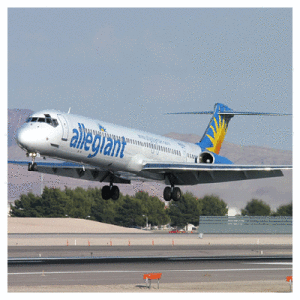 a great addition, if they came back to Worcester.  In particular Fort Myers, St Pete's and Punta Gorda.  For some reason alot of people do not take Allegiant seriously.  Direct Air was a joke, maybe even a Ponzi scheme.  Allegiant is the real deal
If you were a stock-holder you would agree!!  In 2007, their IPO came out at around $17 and now it is close to $120.   This is one of the reasons, Spirit being the other, that you will see JetBlue having to add fee income to increase their stock price and satisfy their upset stock-holders.
Here is my question today–who do you think has a larger market capitalization rate?  right you think JetBlue and you are right, but it is very close:
JetBlue 2.6 billion
Allegiant 2.1 billion
JetBlue has been great for Worcester, but they will only grow so fast in Worcester and more importantly only have a limited amount of planes.  Allegiant would be the perfect compliment to JetBlue with flights to the Gulf Coast and Myrtle Beach.