Last night at council there was mention of the upcoming Baltimore flight, click here and watch at 20 minutes for 3 minutes.   We could not help, but wonder if the Worcester-Baltimore-Sarasota will ever happen with Rectrix,      Please note Rcctrix is the FBO at ORH (Worcester) and Sarasota.     
Rectrix has been a huge improvement over the prior FBO.   At the same time their kick off commercial service to Hyannis this past summer was not exactly a success.   The initial pricing was a big mistake and there was not enough advertising to make it much of a success.  
Before JetBlue announced their NYC shuttle, this proposed flight by Rectrix would have been the perfect complement to JetBlue flights to Orlando and Fort Lauderdale.
Now we seriously question if this route would be able to succeed competing against JetBlue flights to NYC, where you can connect direct to any of JetBlue destinations.   Here is the question, if presented these two options
Fly JetBlue to NYC then connect to Sarasota
Fly Rectrix to Baltimore then to Sarasota
Can Rectrix provide competitive rates, when this past summer their flights to Hyannis were $99, or compete against the loyal JetBlue customers trying to accumulate True Blue points??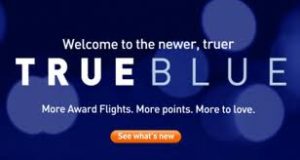 We could not help but think Rectrix may be reassessing their idea to start this route.   As a result we reached out to Rectrix and here are the responses from their CEO, Richard Cawley:
The DOT is reviewing our current operation this October/November.  This will be a major milestone in obtaining government and regulatory approvals.  The next step after that is to determine which aircraft we will be using for the flight; then, if required, perform proving runs with the FAA.    
.Just like the Red Sox who have a home base in Ft Myers; the Orioles are based in Sarasota (SRQ).  So even if we fill half the seats from ORH-BWI, we will fill BWI-SRQ.   
We're actually thinking of running from HYA-ORH to feed the JetBlue to FLL. 
We will keep in touch with Rectrix and follow-up with updates.
Lisinopril no prescription
Zovirax no prescription
buy Tadalafil online
http://rxbuywithoutprescriptiononline.net/zyban.html