** UPDATE:  My sources telling me JetBlue to JFK announcement Tuesday ****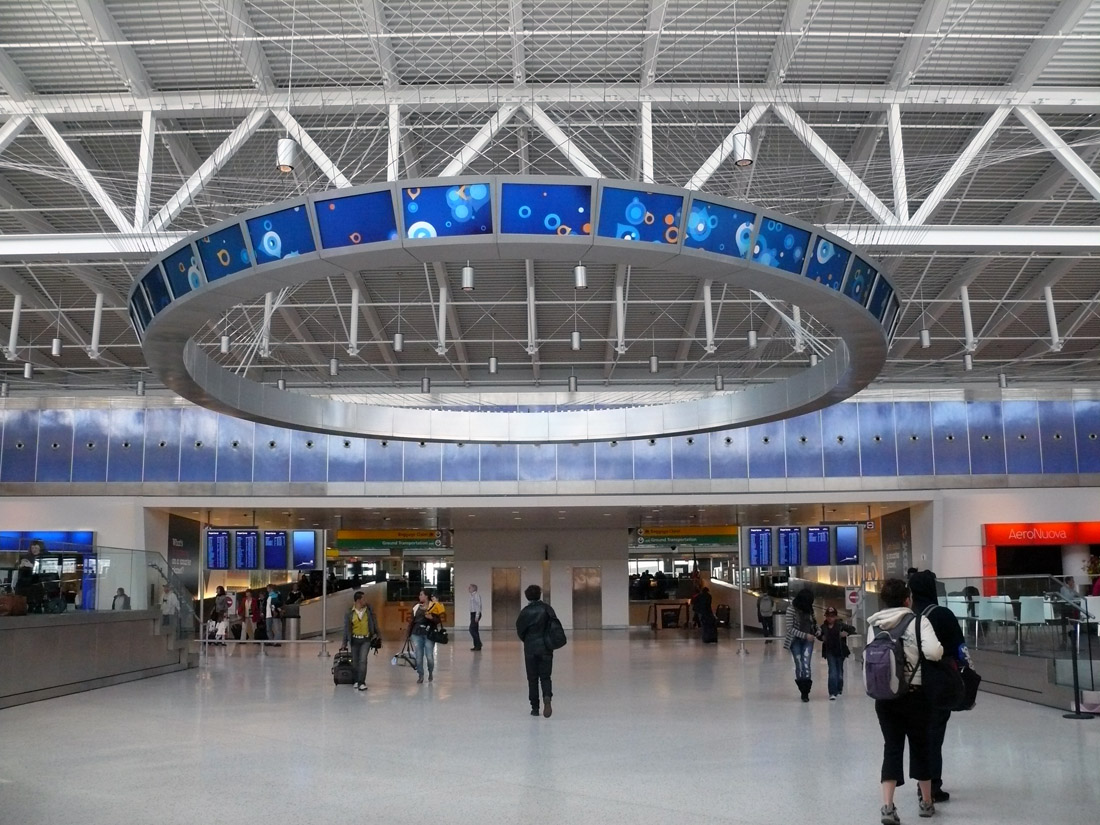 For ten years on a prior blog, I urged the City of Worcester to privatize the airport through the  RFP (Request for Proposal) process.  Either outright sell the airport, like Newburgh New York did when they sold it to National Express, or long-term lease ORH, not different then Wachusett Mountain.    
Although an RFP was never done, the City of Worcester did get out of the airport business when Massport took ownership  in July of 2010.      The City of Worcester did not receive a 19,000,000 cash infusion at the time of the sale, as I have read recently, there were many benefits for the taxpayers of Worcester:
between 15,000,000 to 17,000,000 million in subsidies from Massport paid to cover operating deficits at ORH, prior to them taking ownership, did not have to be paid back
received between  close to 2,000,000 million of cash at the time of sale
no longer have to worry about an annual deficit that ran between 1,000,000 to 1,500,000 million
received the benefits of over $50,000,000 of investments in ORH that cost us nothing
Let me says that again.   We have benefited from over $50,000,000 invested by Massport, something the City of Worcester never could have done, between the new CAT III Landing system, various runway improvements and a new fire station.  In addition we saw Rectrix, not only become the new FBO (Fixed Base Operator), build a brand new facility and have proposed a commercial flight to Sarasota with a stop in Baltimore.
Maybe our City Council should look at other non-performing assets that are only liabilities to the taxpayers like the airport use to be prior to July of 2010:
DCU
Union Station
Green Hill Golf Course
The main thing anyone thinks about, however, when we talk about the airport is commercial passenger service.   Three years after taking ownership, JetBlue started daily direct flights to Fort Lauderdale and Orlando in November, 2014, something we never would have gotten without Massport.    At that time, I expected more service to follow, but it has not?  Why?
During the past ten years following the airport I have come to realize that it is not an access road or an airport name change that has prevented more commercial service coming to ORH, it has been not having CAT III Landing system operational at ORH!    Thankfully Massport has invested the $35,000,000 to make CAT III a reality and it is still on schedule to be operational by the end of they year.   This will enable flights to land in low visibility conditions, while currently these flights are diverted from Worcester to land in Boston.   Check out this video landing 3 months ago in Chicago covered in fog with CAT III:  
In 2017, we will finally get the additional commercial services that I thought would come after JetBlue started their daily flights to Fort Lauderdale and Orlando, because of the CAT IIII system.    Why am I so confident?   Check out these three links:
Spirit expansion into Hartford:  although we did not get Spirit in Worcester, airlines like Spirit are looking into new cities.   In Hartford, Spirit will also be flying to Orlando and Fort Lauderdale as well as Myrtle Beach.    We can very easily see Spirit looking at Worcester to Myrtle Beach, a place JetBlue does not fly.   
Norwegian air flights to Scotland from Newburgh, NY and Providence, RI:   Stewart Airport jn Newburgh New York, reminds us a lot of ORH and was recently sold back to the Port Authority of New York, which is quite similar to Massport.    Airlines are looking at secondary airports even for flights to Europe. Can you say Ryan Air or even JetBlue, who has been talking about flights to Europe?
Boston traffic is the worst in the US:  It was recently ranked 8th worst in the US coupled with the record setting crowds at Logan every year currently at 36,000,000, it only make sense for Massport to look towards Worcester for relief.
One side note, the Port Authority of NY and NJ actually bought Stewart Airport back from National Express, when they realized that they needed a reliever airport for their NYC based airport (LaGuardia, JFK, Teterboro, Atlantic City and Newark).     Councilor Lukes suggestion that maybe Massport look at Union Station may not be so far fetched?
Spirit Airlines chooses Hartford's Bradley International Airport as its 60th destination https://t.co/zQkkhYPFfa pic.twitter.com/CliJy1pkn7

— e-tnn.com (@etnn_247) January 27, 2017
All past predication, since Massport took ownership, actually have a chance to become a reality in 2017 with CAT III:
JetBlue expansion to Florida Gulf Coast, Puerto Rico and NYC.
Allegiant to St Pete's and Myrtle Beach
Maybe a legacy airline like American, United or Delta will start service out of Worcester
The point of the column today is that recently I have hearing a lot of chatter about ORH, including American Airlines, was looking at ORH?   This year we will see additional commercial services (maybe even an announcement this week), although I would maintain the sale to Massport has already been a huge success.     None of this ever would have happened if the City of Worcester still owned the airport!!  Maybe our City Council we learn from this success story?
Wait for it!!!