JetBlue is the best possible airline we could have ever gotten here fulfilling our number one need –leisure travel to Florida with connection to the Caribbean, Central American and South America.
Right now, however, I am pretty disappointed that we have not seen an announcement of additional service for the winter to the Gulf Coast of Florida  from JetBlue. If we do not get something soon (by the end of September), we are going to miss this winter.!!!
In a category below JetBlue I place the Spirit, which would be great here to Myrtle Beach.
Below them I put Allegiant, who would be great here to St Pete's/Punta…    Frontier would be in this category.
Below that keep an eye on People's Express.
In a category below all of these are public charter airlines companies, which are really airlines in name only,  They rent/lease planes from other companies, but THERE IS NOTHING WRONG WITH PUBLIC CHARTER AIRLINES!!!  
Would I rather see an airline like JetBlue announcing additional services to the Gulf Coast versus, for example, a new start-up, like Air Florida?  Of course I would!!   At the same time is that happening???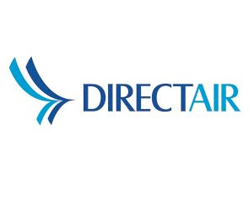 As far as Direct Air goes, they were an awful company.  The fact that they were a public charter did not make them an awful company and I warned people not to fly them on my old blog.  I warned people in November of 2011 that they would not make it past Ground Hog's day 2012, click here.    Our family never flew with them, while we did support Allegiant.  Direct Air made it one month past the date I predicted.
Air Florida can be a good airline for ORH,  but they will:
Need to put up more then a $200,000 bond
Not sell any bulls— voucher plans remember Direct Air Familiy Ties?
Voucher money does not have to be put in escrow while ticket sales do thus Direct Air always selling vouchers not tickets
They will need to provide monthly audited statements that they are putting ticket sales monies into escrow or at least quarterly
Bottom line don't lump Air Florida with Direct Air.  At the same time we have alot to learn about Air Florida, but they could be a valuable addition to ORH.    We have JetBlue to thank for having a start-up like Air Florida putting us on their proposed route map.   Thank you JetBlue..