Nobody is going anywhere in a hurry today, Thursday July 17, 201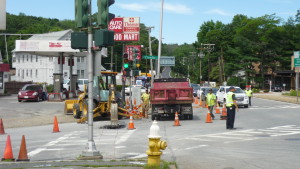 4 in Tatnuck Sq. – And it's summer with no school now! – Would somebody tell me again why this job was not a night construction job?
If you can, you need to avoid Tatnuck Sq. because you're going nowhere in a hurry. And the worst is yet to come with the crazy part of the Mower St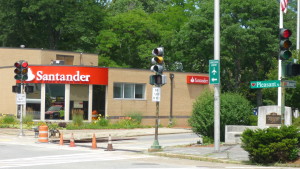 . changes they are hell bent on making, which absolutely no longer need to be done. Because the light at Gerardi's is (Now) going to stay. Why are lane changes needed any more on Mower St.? (They Are Not Needed Any More)! – Who's on first????? – We are keeping a photo record of all of this on a daily basis, and will continue to do so!
Paul Gunnerson – President
Tatnuck Neighborhood Association Inc.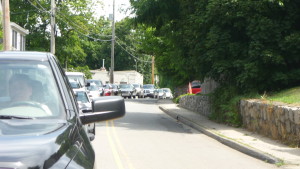 Like us in Facebook
Tatnuck Neighborhood Association