The United States men's national soccer team starts their Copa America 2016 campaign tonight against Colombia. Their group wont be easy as they are paired with Colombia, Paraguay, and CONCACAF rivals Costa Rica.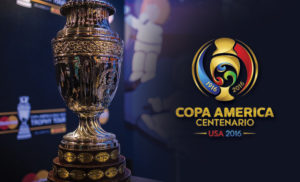 My opinion on the squad is this tournament should be about the younger, up and coming kids, players who should be getting a first look at an international competition, see who is ready and who still needs to grow, with the 2018 world cup in Russia in mind.
buy lariam online https://bloonlineandnew.com/lariam.html no prescription
Although some younger talent has been called up for this Copa America, like 17 year old forward Christian Pulisic, 23 year old forward Bobby Wood,  there are a few players who were called up that I disagree with. Older players like goalie Tim Howard (37 years old), midfielders Jermaine Jones (34 years old), Kyle Beckerman (34 years old), and forward Chris Wondolowski (33 years old) I feel shouldn't be on the team, because we need to start looking towards the future and let the younger kids get their experience in. I just feel that this only takes time away from them.
buy lopid online https://bloonlineandnew.com/lopid.html no prescription
I understand that Jurgen Klinsmann wants to have a good showing, and some feel that players like Jermaine Jones still has a role to play and probably better than others that can be called up. Other players I would of liked to see include Alfredo Morales, Danny Williams both midfielders and in their mid 20′, Morales 26 and playing in Germany, and Williams 27 who plays in the English 2nd division of soccer.
buy isofair online https://bloonlineandnew.com/isofair.html no prescription
For forwards I would liked to see either Jordan Morris, Miguel Ibarra instead of Wondolowski. As for the goalie position, William Yarborough over Tim Howard.
But lets see how these games play out first, then criticize if it is deserved. For all we know, Jurgen might bench all the older players and let the younger players he did call up play.