"Thank You for calling Bug Bully Pest Control, how can I help you?"
"Can someone come out today? We have rats chewing their way underneath the walk-in cooler. They are eating the butter and bacon."
When I got to this call it was true, there were rats that had burrowed their way into the large walk-in cooler and they were literally having a party.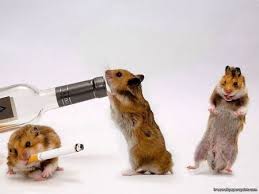 There were teeth marks in the butter and the bacon package was ripped open like it was a gift delivered on Christmas morning. I was surprised that I didn't hear "stayin' alive" by the Bee Gees or see a disco ball when I walked into the cooler. That's how much fun the rats were having. I did however see about five rats and a few mice scurry away as I shined my light at them. You might be thinking that this was probably just a nasty old restaurant that no one eats at, right?
Wrong.
Win free pest control service ===>
This particular restaurant is one of the most popular places in New England, it is always packed. I can't give any other hints as to which restaurant it might be, but I do entertain bribes, especially bruins tickets (Just kidding). I could stop with the rats but it gets even worse.
Upon further inspection of the establishment I also found that mice had made a nice little trail inside the corn muffin mix. They were running right into the bag, grabbing some muffin mix, and running back out. They would do this over and over every single night. Rats in the cooler and mice in the muffin mix. But wait, it gets worse.
There were also gigantic American roaches all over the basement, not to mention the black cloud of fruit flies that would be resting on the walls.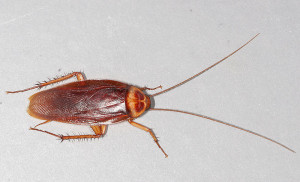 To me, a restaurant like this is considered, "fun." But I'm sure that you're thinking it is pretty gross. So how do you spot a bad restaurant or one that isn't sanitary? Good question. I saw an article the other day titled, "Horrific rat infestation discovered at Chinese food distributor" and I started to think about all of the "fun" accounts that I have been to. Did they have anything in common?
Was there anyway to tell which restaurants or buildings were loaded with mice, rats, roaches and which ones were not?
I had been to some really nasty Chinese restaurants but I have also been to some really clean ones. The same thing for American restaurants, Indian, German etc; some were really clean while others were not. So there isn't just one particular type of restaurant to stay away from. They all have the potential to become infested with roaches and rodents. Anywhere has the potential to be infested, so it's important to make sure that if your restaurant does have a problem, then you need to sort it out as quickly as possible. You just have to google commercial pest control for restaurants to help you out of your situation.
The good news is that all restaurants and food serving establishments by law have to have regular pest control services. Some unfortunately do slip through the cracks but in those cases it will eventually become obvious. When a mouse walks up to you and asks you if you'd like a fresh baked corn muffin from the corn muffin mix in the basement, you'll know it's probably not the best place to eat at. These are the establishments that might be in dire need of restaurant and bar consulting to help them out on various regards, and topping the list would be – you guessed it, hygiene!
Especially in the age of social media it is important for restaurants to have quality pest control services. I'm guessing that a mouse holding a muffin in a restaurant would get at least 10,000 facebook shares. All "shares" that the restaurant doesn't want to have.
So for the most part places do a good job of calling me or another pest control company out at the first sign of a problem. When it gets really bad like in the above story of the rats in the cooler, I may have to go there three or four times before the problem is under control, but eventually the problem will be taken care of.
I have no problem breaking up any type of rat or mouse party. Especially when they're playing the Bee Gees.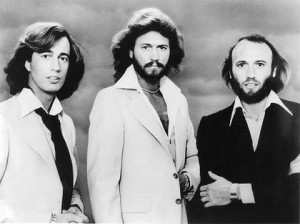 Article by:
Michael Wrightson
Owner: Bug Bully Pest Control
Auburn, MA
617.458.1819
WIN FREE PEST CONTROL SERVICE $150 VALUE
13 DAYS LEFT! WIN HERE ====>