Joseph is still the wittiest of Lloyd Webber's extravaganzas!
Orlando Sentinel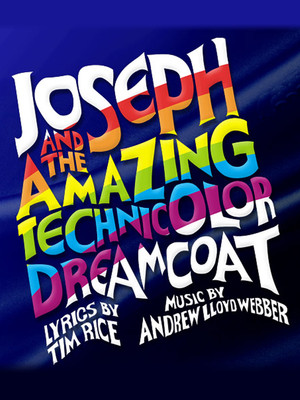 I CLOSE MY EYES
A seminal, worldwide hit, audiences are still in love with Joseph and his coat of many colors, the 1973 musical from Andrew Lloyd Webber and Tim Rice. Based on the story in Genesis, Joseph and the Technicolor Dreamcoat is the fable of lost innocence, jealousy and the power of redemption, set to the instantly recognisable genre mixing score!
This all-new tour of the iconic musical is set to star American Idol contestants Diana DeGarmo and Ace Young, who will lead the cast in the title roles of Joseph and the Narrator, amongst the fun, psychedelic sets and gymnastic choreography. Joseph is the ultimate family show and we dare you not to be caught up in the infectious melodies of 'Any Dream Will Do' Close Every Door,' and many more songs that make this one of the world;s most popular classics.
POOR POOR JOSEPH WHAT YOU GONNA DO?
Joseph is the 12th and favourite son of Jacob, a poor farmer who dotes on the sensitive and clever boy. To show his devotion, Jacob bestows him with a marvellous coat of many colors, which enrages his other brothers. Incredibly jealous, they hatch a plot to get rid of him, taking his coat and selling him as a slave to some passing Ishmaelites.
Enduring more trouble, Joseph finds himself in jail. When all hope seems lost, he discovers something extraordinary; he can interpret dreams! Suddenly, he finds himself in the service of the Pharaoh, who's heard about his talents, and wants his help
---
Worcester Herald lifestyle reporter follow me on TWITTER and GOOGLE+