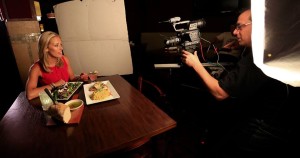 Is your business or trade show looking for someone to produce a high quality video of your organization? If so Mike Savino is the perfect man for your multimedia needs. His highly extensive career has expanded in thousands of projects ranging from commercials, infomercials, documentaries, television shows, music videos, life events, and short movies having over twenty five years of experience  and a vast amount of knowledge in the film making industry. The list of clients which Mike has worked with stretches all over New England, the Country, and the World. From UMASS Medical and Assumption College to Toyota of Portsmouth, WOW Inc., IMEC, Health Alliance, Rotman's Furniture, Scheidt and Bachmann, Macy's and so many more, the Holden based filmmaker can assemble your project and formulate it into a visual achievement.
Like many filmmaker's childhoods Mike Savino got a hold of a camera in his teens and made short films while growing up in Rutland, Massachusetts. It wasn't until he arrived at Worcester State College (now Worcester State University) where his passion for movie making truly ignited. The short films that he created at that time would be shown at the television studio in Worcester State and was considered one of the stand outs among his peers. Mike had meet Mark Veau while attending school and the two budded heads together and assembled a project which has now become a cult classic in the world of under ground film making "The Attack of The Killer Refrigerator"
http://www.youtube.com/watch?v=_kiTdv1YPjY
It was made with a budget of only twenty five bucks and the instructors at Worcester State College encouraged Mike and Mark to go off and make the movie without their guidance or insight. They were able to learn the craft of film making on their own especially with this project. When Mark Veau and Mike Savino finished making The Attack of The Killer Refrigerator it had a very popular response in Worcester and throughout the years the film has gained notoriety around the world. This was something that Mike had not seen coming at all. "The Attack of The Killer Fridge was not meant to go at a national or international level" says Mike Savino "It was only meant to be seen at Worcester State College."
Mike and Mark followed up Killer Fridge with two other short horror films "The Hook of Woodland Heights" and "Days Before Christmas" both having bigger budgets that had some backers and Mike Savino also chipped in his own money to get better equipment to work with. In 1990 Media House Productions distributed the horror films and each of them have been crowned with numerous awards over the decades.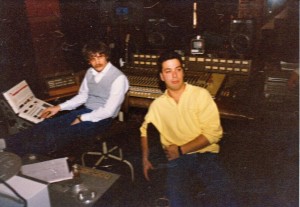 Mike Savino got employed at Greater Media Cable and worked with the company for eleven years. During his time there he had collaborations with 20/20, Dateline, 60 Minutes, MTV, CNN, BBC, C-Span, Fox News, and HGTV. Mike also took part in many local Worcester programs from beach shows, to skiing shows, and restaurant shows which included an episode of covering the famous El Morocco. He later drifted off into making commercials and then opened his own company, Mike Savino Film / Video.
Today Mike Savino still continues to be a prolific filmmaker in the Central Mass region. Recently Savino has put together a compelling project on autism. He's able to capture anyone's persona into a captivating piece of media. "I think everyone should have their life story documented" says Mike "Whether it is on youtube, a video camera, or even on a cell phone." In the past Mike sat down with his grandmother and documented her on camera. Savino capsulated the discussion he had with his grandma describing how she grew up, meet her husband, raised their family, and other essentials which had occurred during her lifetime. Several days later she passed away; it was a heartbreaking event for Mike but he felt very fortunate to have documented the occasion which they had together shorlty before. This is why he has a strong notion for everyone to unfold their own story into media.
Currently Mike is working on a project with WPI; it will be a short video designed for the arriving freshmen students congratulating them on becoming alumni at the school which will be filled with action, comedy, and fantasy elements throughout the seven to nine minute presentation. Mike Savino is always eager to get the latest and greatest technology to make for his projects from video cameras, to lights, to desktop computers. He always looks ahead to the horizon finding the future to be very bright.
"With the kind of technology that is at our disposal it is a great time to be alive in this industry." -Mike Savino
To learn more about Mike's company you can go to his website.