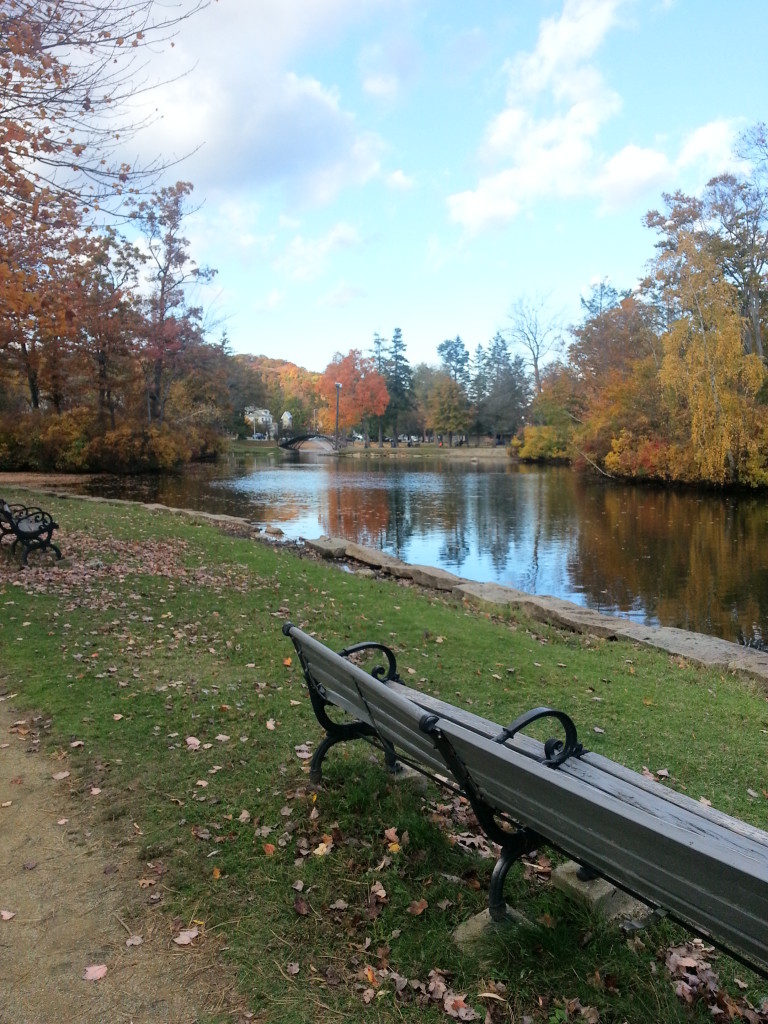 A park in Worcester, Mass. Courtesy of Priscilla S. Mathew.
An hour away from Boston sits the city of Worcester. Known well by Massachusetts residents, but what about other Americans? Especially the ones close by.
The name causes some confusion. The Massachusetts accent doesn't always reach other states.
"Worcester is pronounced totally different than how it is spelled. Having my college campus located in Leicester, Mass, a close neighbor to Worcester, I quickly learned how to say both names without getting funny stares," said Nina Brewster, 21, Connecticut.
Brewster has an associate's degree in Veterinary Technology, which she obtained from Becker College. The school has campuses in Worcester, Mass and Leicester, Mass. Despite attending the schools other campus, Brewster has visited Worcester.
"Even though I took classes and lived on the Leicester campus, I occasionally visited the Worcester campus for bingo or a bite to eat," said Brewster.
Brewster explained that she is not a city person, so she chose the Leicester campus. "Leicester is more out in the country, even though it's only about 15 minutes away from Worcester," said Brewster.
While Brewster prefers a country setting, that did not stop her from enjoying the city as a tourist.
"…The Worcester campus was near a park that had a lake with bridges to cross, and many people were there, including children. Plus it looked clean every time I passed. And I went to an art museum in Worcester once for school, and it was very pleasant," said Brewster.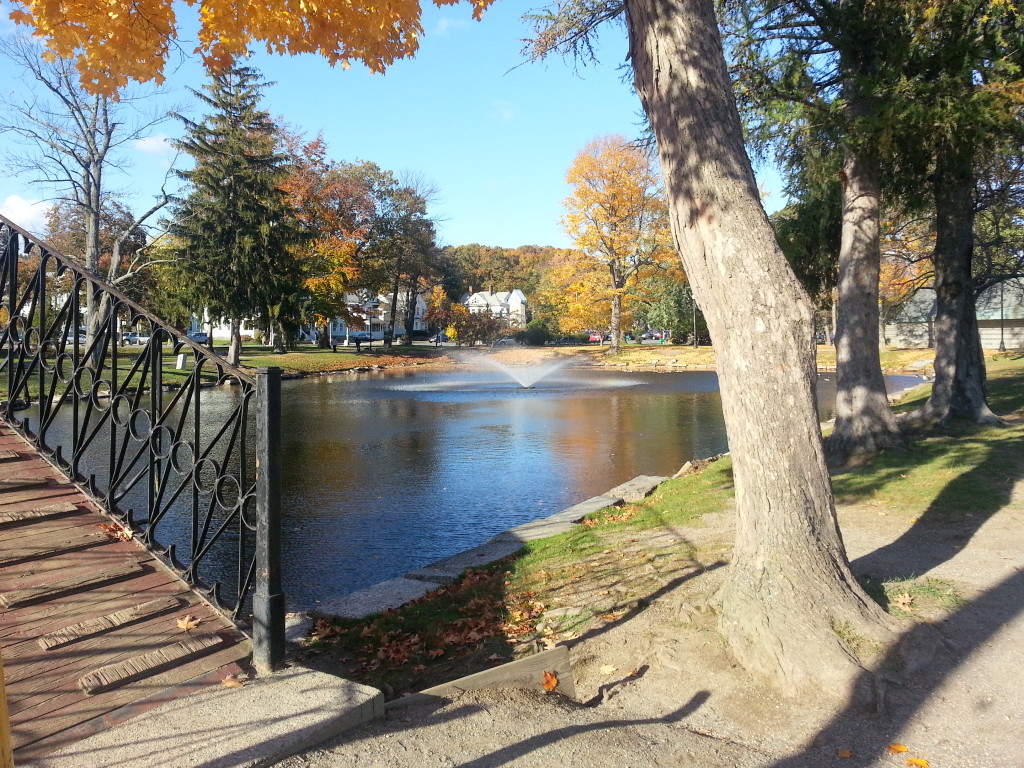 A park in Worcester, Mass. Courtesy of Priscilla S. Mathew.
Fellow Connecticut resident Ginger Triebwasser, 21, had less experience with Worcester. Never having actually stepped foot in the city.
When only seeing the city's named typed out, she also struggled with the pronunciation. When asked if she knew where Worcester was she first guessed where she was being interviewed, her home state of Connecticut. After hearing the city's name said aloud she changed her answer to Massachusetts. "When you say it 'Wooster', it sounds like a Boston accent," said Triebwasser.
Although Triebwasser has yet to visit Worcester, she has been through Boston. This prompted Triebwasser to say "Maybe," concerning a visit to Worcester. "I'd be ok with going to museums and parks…," said Triebwasser. The city offers both. Plenty of parks' call Worcester home, as do museums' like the Worcester Art Museum.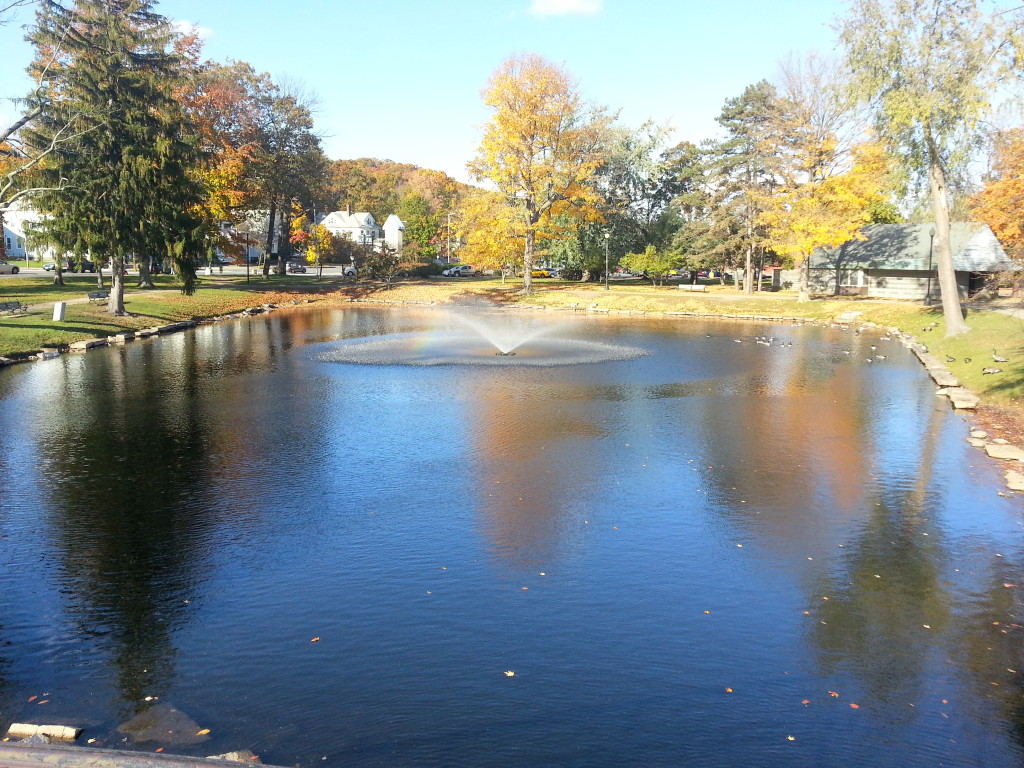 A park in Worcester, Mass. Courtesy of Priscilla S. Mathew.
With so much to see visitors may worry about money, but that's one of the great things about Worcester, potential tourists can really stretch a dollar. Plenty of free or cheap attractions await you.
"I was in Worcester, Mass around October of 2012.   I was actually on the way back home to Connecticut for the weekend. That year I was attending Gordon College (which is located in Wenham, Mass). …I stopped in Worcester at Elm Park, with my boyfriend. Elm Park was beautiful…thanks to the fall season which made the scene quite elaborate in color," said Priscilla S. Mathew, 21, Connecticut. Mathew is now studying Dental Hygiene, at a college in Connecticut.
If anyone out there enjoys nature walks, Green Hill Park in Worcester, Mass has a 4.4 out of 5 star rating on Google maps (as of July 18th, 2014). Within the 482.4 Acres of the park there are amenities like a ball field, and for the kids, a playground. Parents can also plan a visit after a campus tour with their future college student. Becker College (Worcester campus), the University of Massachusetts (Worcester campus), and Worcester State University are some of the four year schools in the area.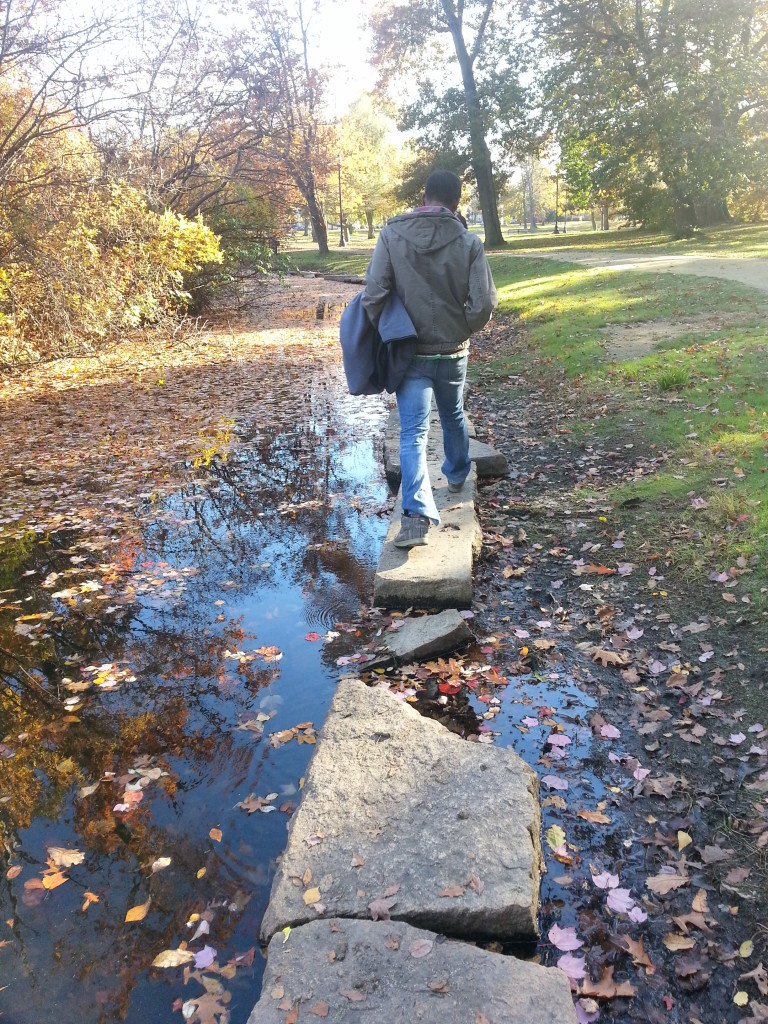 Nature walk in Worcester, Mass. Courtesy of Priscilla S. Mathew.
While the parks, colleges and museums always call Worcester home, some annual events are also worth a visitors while. Especially if you want a safe place to party.
Pamela Lisi, 21, Connecticut, attended the annual Dayglow event, and really enjoyed herself. "I went there [Worcester] to go to Dayglow [2013]. I would recommend enjoying events like Dayglow, that Worcester provides," said Lisi.
Worcester doesn't just provide fun for the college aged set though. A variety of age groups are found within the events that the city hosts.
"I used to go to Worcester a lot during college to see concerts and wrestling at the Centrum (now the DCU Center). Now I go once a year to the annual Rock and Shock Festival, which is the best horror convention around, and the most fan friendly. I would recommend this to any fan of horror, or heavy metal music," said Nick Banks, 42, Connecticut.
Worcester proves to be a diverse city, with a fan base that goes beyond its home state. While it isn't famous, the city is still a fine part of Massachusetts. During your next road trip please consider stopping by. There's always something to do.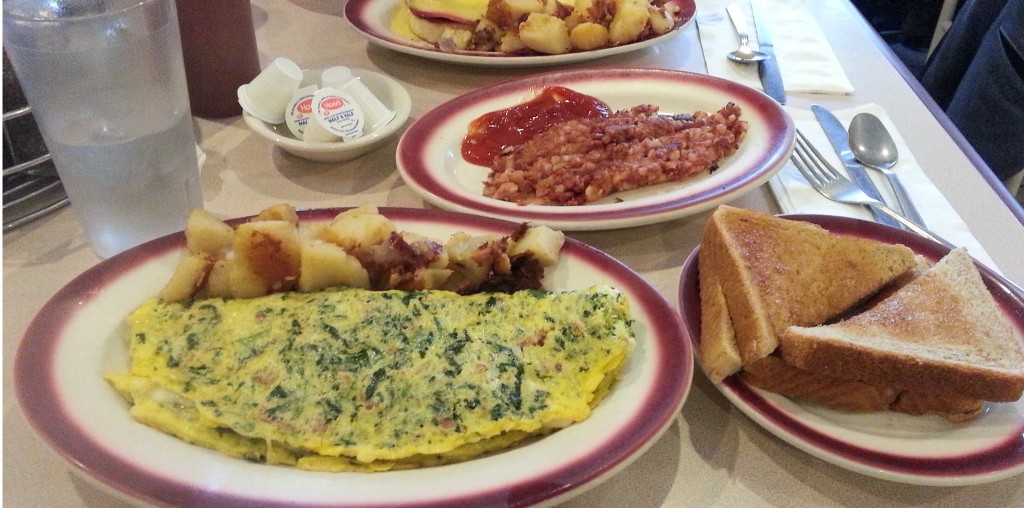 Diner food in Worcester. Courtesy of Priscilla S. Mathew.
Check out some of these Worcester, Mass links:
http://www.worcesterma.gov/dpw/parks-rec/city-parks/green-hill-park
http://www.worcesterma.gov/dpw/parks-rec/city-parks/elm-park
http://www.massachusetts.edu/index.html