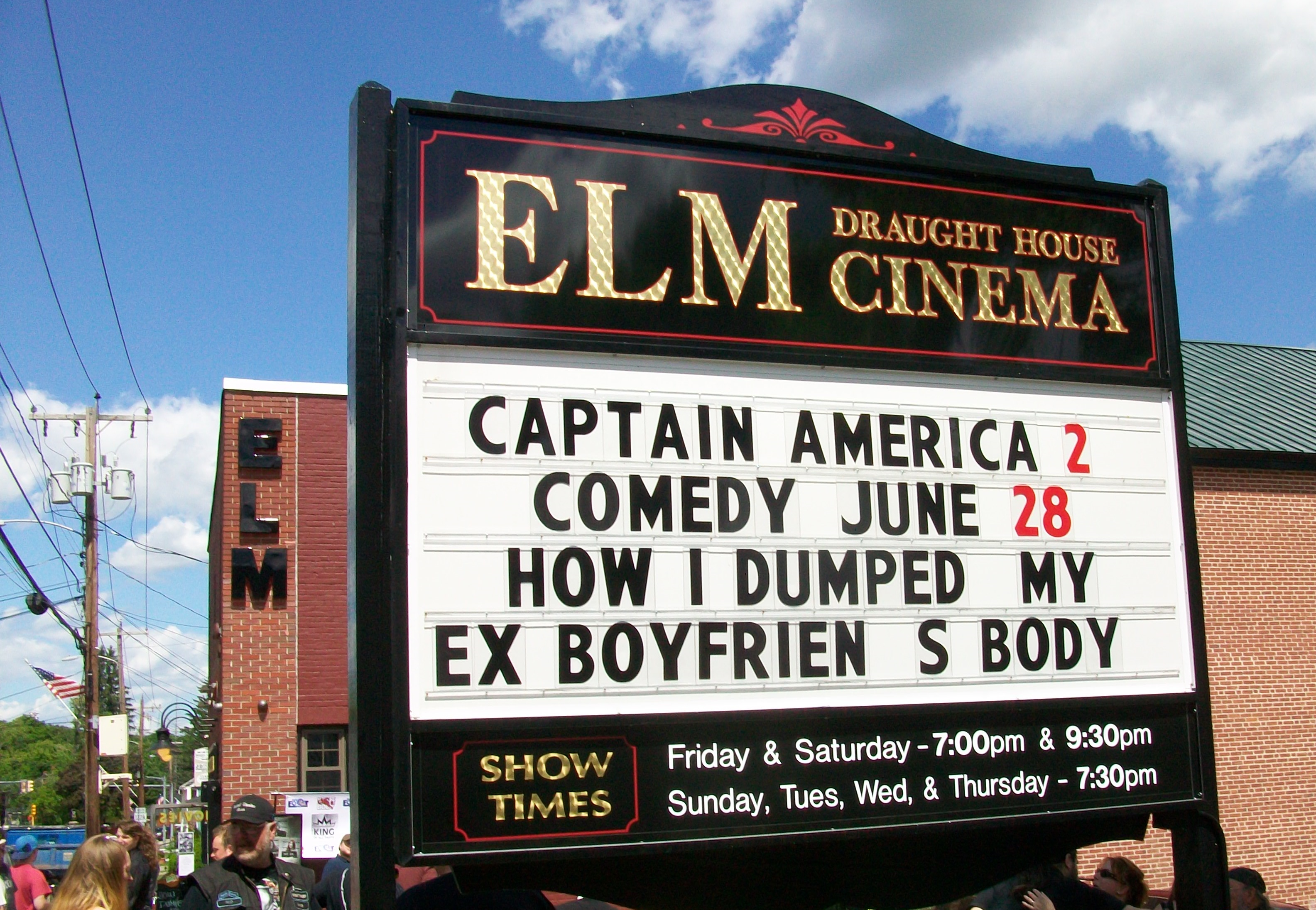 Cars filled up the parking lot and also both sides of the street along Elm Draught House Cinema in Millbury, MA  where people anxiously awaited to view the new film "How I Dumped My Ex-Boyfriend's Body " put together by the filmmakers of Fat Foot Films.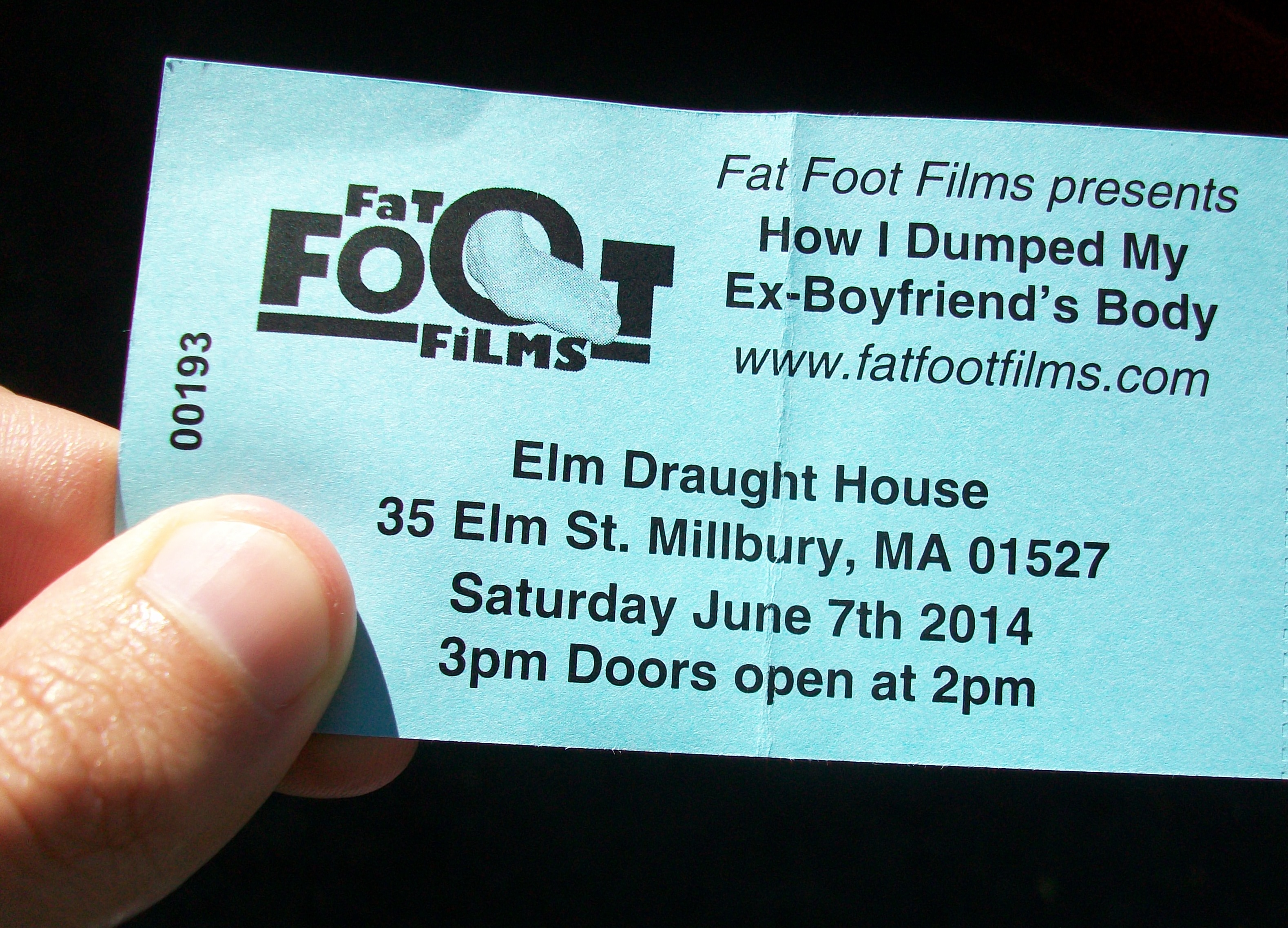 After buying your tickets, the Elm Draught House has plenty of beer, snacks, and other beverages for patron.     Entering the theater you can not help but look at the walls covered with classic movie posters, flashing lights illuminated the setting, and rock metal music sounded in the building giving an intriguing atmosphere.
Before the film began Dennis Nadeau, writer and director, was nervous about the premier, since this was his first first full length feature that he has made. "If you're a tough crowd drink more" Dennis announced to the crowd finding some humor in his preoccupation, then the movie started.
@seanasmith6 @FatFootFilms @1Mickeyg @Sebvas98 @allciencetotec @GrislyTales @SocInSA @TWDStuff thankssssss muakkkkkkkkkkkk

— Valen Reedus (@MrsReedus_Valen) June 6, 2014
Laughter erupted among the crowd throughout the viewing of the eighty minutes film of entertainment audience members enjoyed the experience that they went through. How I Dumped My EX-Boyfriend's Body's cast is interesting to note due to the fact that this is Meredith L. Phillips first starring role in a feature and debuts of Josh Pineo and Ezra Brown.
"I thought it would take four days to make this movie being a naive filmmaker, but it ended up taking a year to make" remarked Dennis. The cast and crew went through a stressful time with scheduling, budgeting, people dropping out at the last minute, and actors saying "Where should we put the body!?" one too many times out loud in a rural New Hampshire location causing the police to investigate on their production set. But they did manage to have fun even during those difficult times making their efforts pay off in the end.
DVD's are not being released at this time but Fat Foot Films will announce when that will happen on their website.