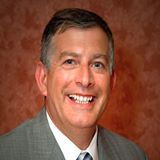 Paul Franco is one of the kindest, most considerate and smartest guys around.
But the Worcester West Side Republican (kind of a contradiction in terms in itself) will never be able to beat state Sen. Harriette Chander, the veteran Democrat, assuming she gets by a primary challenge from city DPW union honcho Sean Maher.
One thing that has long held Franco back is his curious association with right-wing provocateur Chris Pinto, a fellow Tatnuck Square denizen.
Pinto, who was also Franco's political consigliere when Franco ran for state rep a few years ago, was shockingly unsuccessful with his Tea Party-inspired political action committee, "Activate Worcester."
This time around, Pinto is Franco's campaign treasurer and he said his role is nothing more than that of a friend who handles finances for the race.
Pinto's PAC was organized in 2012, raised a grand total of about $3,500, and folded at the end of last year. He says it is active again, has money in its account and put out robo calls recently in support of gun owners' rights.
Pinto has a knack for ideological gamesmanship.
But his doctrinaire socially and fiscally conservative politics (he calls himself a libertarian Republican who wants the government out of people's personal lives) and uncompromising personal style don't play well on the relatively cosmopolitan West Side. The area is both candidates' base and probably the most liberal enclave in Central Massachusetts
Excited for the Greek Festival at St. Spyridon's this weekend! I'll be there Friday and Saturday. Hope to see many of you there!

— Paul Franco (@VotePaulFranco) June 4, 2014
  Franco also has other problems. First, his day job as a lawyer for Joseph J. Cariglia's personal injury law firm doesn't leave him much time for canvassing the senate district's sprawling suburban hinterland, which includes Boylston, Princeton and West Boylston and parts of Northboro and Clinton. Another issue is that Chandler, even at 77, still has the energy to get around the district and go to all the community meetings and events that good constituent service requires. She's also well-liked, and she's anything but one of the good old boys. Chandler has always staked out her own moderate Democratic turf and her own thoughtful approach to the job that has endeared her to voters even in the conservative-leaning suburban sections of the district.
The MA Senate FY2015 budget is officially out today — Harriette Chandler (@Sen_Chandler) May 14, 2014
And in 2010, she showed toughness in beating back a vicious challenge from Republican Bill Higgins of Northboro, another septugenerian, whom she later sued for libel before settling out of court. A decade earlier, she beat District Attorney Joe Early in a bruising Democratic primary to win the First Worcester District seat.
In fact, Chandler, probably has more to worry about in the form of her primary challenger, Maher, the outspoken union leader.
Maher is energetic, but he's hobbled by his own alliance with political gadfly Dr. Richard Blase.
The Newton Square dentist boasts the dubious distinction of having waged political vendettas against both former lieutenant governor and Worcester mayor Tim Murray and former mayor Konnie Lukes.
Since Murray and Lukes can't stand each other, that doesn't make much sense.
As for Franco, he probably would have been better advised to make a run at state Rep. John Mahoney, a smaller scale race in which Franco's personal likability could have been more of an asset.
An interesting sidelight to the expected Chandler-Franco showdown is that both candidates have young Doherty High School grads playing key roles in their campaigns.
Franco has UMass Amherst student Peter Levin in his stable doing media work. Chandler has Brittany Legasey, a Syracuse grad student and daughter of Friends of Newton Hill chief Rick Miller, in the same role.