After graduating from college and drifting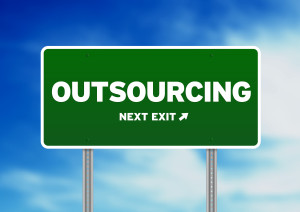 around for a few months at temporary jobs I finally put my accounting degree to use and got a job at Wolf & Co. in Boston. Wolf is a smaller firm and has a spotless reputation when it comes to financial institutions in New England. The HR department there was tremendous. Of course there were exceptions but on the whole everyone involved with the firm was excellent to work with. It was just a bunch of good people doing a bunch of good work.
Unfortunately, as the years passed I grew tired of the battle of commuting into Boston every day. On top of working 50-60+ hours a week during tax season I was also spending at least 15 hours a week commuting. The commuter rail gets pretty tired pretty quickly. It left very little time for my life with my girlfriend (who has since become my wife), my friends and family.
In any event, an ex-coworker of mine got me an interview at the Westborough based firm Carlin, Charron and Rosen (CCR). Right off of route 9 on Computer Drive, the location couldn't have been much better and I was thrilled. While the job was a little different from what I was doing I would make it work to cut my per week commute hours down to 2. CCR was a roughly 150 person firm with offices in Glastonbury, Connecticut, Boston, Providence and Westborough. It was a very partner heavy firm mostly because they had become the size they were by acquiring small firms throughout southern New England and making the owners of those firms' partners as part of the deal.
Anyway, one interview and I got the job. Unfortunately, I left behind Wolf and started in Westborough in July of 2011. As good as Wolf was, CCR was every bit it's equal. At its core it cared about the people who worked there and their families as well. Even during the late summer when corporate extension returns are due peoples hours were kept to a minimum, which is rare in corporate public accounting. I was shocked when I didn't have to work a single Saturday in August or September of my first year there. The firm was really everything I was looking for and I thought would be there for many years while earning my CPA and MBA.
November 14, 2011 was a Monday like any other, no one wanted to be there but everyone was at work. A firm wide meeting had been called at the Westborough headquarters but no one really thought much of it. We all arrived in the 2nd floor conference room to the setup of video screens at the front of the room. Everyone, and I mean everyone from the firm was in this meeting. Well, except one person, our president and CEO who was holed up by himself in the Providence office and who appeared on the video screens in front of us. I am not even sure if there was someone to turn the camera on and off. It was like he was in a bunker. This move never sat well with any of us and probably never will.
I don't really remember how he said it but he told us that CCR had been sold to Grant Thornton, a much larger firm based out of Chicago. I am not going to get into all sorts of statistics here about GT but they a top ten firm in size although they like to remind everyone that they are not one of the "big four" firms. We were told that our firm's cultures were very similar (this would become a joke of epic proportions in the coming months) and that we would hear about our futures in the coming weeks. We filed out of that room broken with more questions than answers.
By December 1st, a quarter of the firm was gone, laid off. The rest of us were offered similar jobs and were told that not much would be changing in the immediate future. We went into the winter holiday break with a certain sense of optimism that everything would be okay in the end.
We couldn't have been more incorrect. Busy season in public accounting is a grind, this is where the use of client management software is highly needed to get everything done. 60-70 hour weeks right through the winter until the April 15th deadline. It seems like you go forever without seeing daylight or your significant other. A lot of firms, like Wolf and CCR, have a minimum threshold of 50 billable hours a week with Saturdays being mandatory. GT was a different animal. We would get 4am emails from the head of the tax department that they were bumping up the minimum 5 hours on a couple occasions and we were continuously told to work harder with what seemed like little praise for our efforts. Towards the end, many of us were going in at 8am and leaving well after 9pm Monday through Saturday.
As the busy season marched on, the defections from the firm piled up. Those of us who stayed were all buckling on the pressure. This wasn't what any of us signed up for. We signed up for a local firm where you felt like you were part of a team that was pulling in the same direction. This couldn't have been further from that.
In any event, I finally left in May of 2012. I just couldn't take it anymore, they had broken me. In the year after I left the defections and firings piled up to the magnitude that I didn't know a single person that worked there anymore. I know that in the grand scheme of the homogenization of America this was just a small instance but it gnaws at me that a giant firm came in and ruined such a good thing for so many people. Mothers who had the perfect schedule, younger people in the midst of their careers like myself and public accounting lifers playing out the string in their last 1 or 2 busy seasons.
The reason for this column? I saw the other day that the building we worked in was for lease, the jobs left Westborough and went to other parts of the world and I read this quote from GT CEO Stephen Chipman "The old model of me hiring people in Chicago, to work in Chicago is dead. And when you look across the landscape, the biggest and highest potential for professional talent in the world is in India".