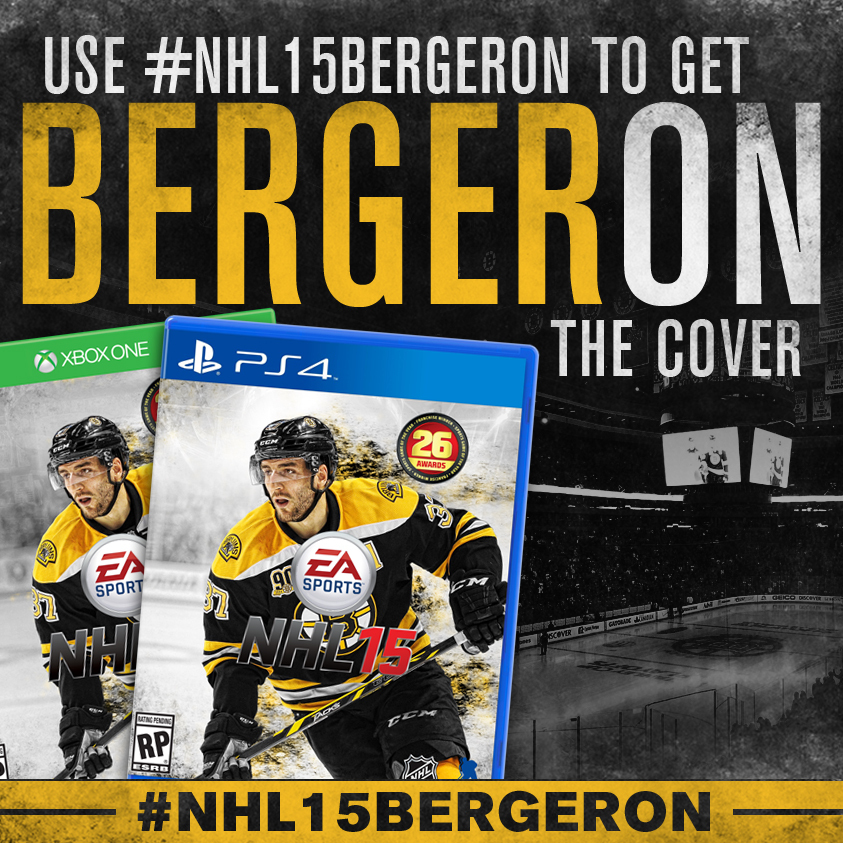 It's only fitting that it's come down to a Boston Bruins' player, Patrice Bergeron, and a Montreal Canadiens' player, P.K. Subban, to determine who will grace the cover of EA Sports' NHL15 video game. I wasn't sure that Bruins' fans would be battling with Montreal and their fans before the start of the 2014-15 season, but this competition has added more fuel to an already fiery rivalry.
The competition started with a bracket of eight players—Bergeron, Subban, Toronto's Phil Kessel, Ottawa's Erik Karlsson, San Jose's Logan Couture, Los Angeles' Drew Doughty, Colorado's Matt Duchene, and St. Louis' T.J. Oshie. The Bracket was reduced to four before Subban and Bergeron were named the finalists.
How it worked
You could've voted online at NHL.com by simply clicking your choice and hitting submit, but most of the voting came via Twitter. For every tweet or retweet with the hashtag #NHL15Bergeron or #NHL15Subban, that player received a vote. The same hashtags applied for Instagram as well.
The Boston Bruins amassed thousands of votes with tweets like these:
If this #NHL15Bergeron tweet gets 3,700 retweets we'll unlock this B's lunchbox & give away what's inside. Go! pic.twitter.com/P6s18YIvKt

— Boston Bruins (@NHLBruins) May 29, 2014
Just because it's Bergy #NHL15Bergeron pic.twitter.com/y683Anm3bp — Boston Bruins (@NHLBruins) May 29, 2014
Montreal also juggled their playoff run and NHL15 competition well:
Starting now, the first 10 people to vote for #NHL15Subban 576 times will win prizes. (Number your tweets!)

— #NHL15Subban (@CanadiensMTL) May 29, 2014
Vote. Break Twitter. Repeat. #NHL15Subban

— #NHL15Subban (@CanadiensMTL) May 29, 2014
This was truly a battle of the fan bases to see which is more dedicated. The voting began last Monday and concluded on Sunday, with the winner to be announced at the NHL Awards in Las Vegas on June 24.