Taking a look at the Commonwealth of Massachusetts finance reports, the Fisher campaign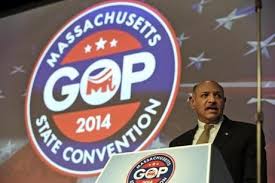 spent $236,991.50 from last November through April.    On the other hand, 337,864.60 was raised leaving a a balance of 100,873.10.
Now take a look at the break-down of receipts, hit "data" tab,  filter item type  "receipt",  group by "city/town"  and then choose  Shrewsbury .  I see ten entries from the candidate to the campaign, 8 of which were loans:
90,000
50,025
2,000
22,000
65,000
30,000
25,000
25,000
Total  309,025 loans
The other two entries  was a contributions of $20,000 and  $25 by the candidate to the campaign.     Besides the 8 loans and his 2 contribution, less then 9,000 was raised for a state wide run for Governor.
I truly feel bad that the Mr Fisher is in the hole for close to $209,000 (current loans less campaign balance), but nobody forced him to make these loans nor anyone else that signs a loan for a mortgage or student loan.     Instead of asking the MASS GOP for money, he should focus on a campaign event to retire his debt.