The New England Revolution and their fans will have a busy week this week. Not only will their team play two homes this week, Portland Timbers on Wednesday 4/27, and Orland this Saturday 4/30, but the best, and hottest action might actually happen in the parking lot at Gillette Stadium and not on the pitch between the players.
One of the main fans supporters groups, The Midnight Riders, will be hosting their third annual chili cook off. This cook off will be more than who has the best, or hottest chili between the Midnight Riders supporters, but during the cook off they will be collecting donations of non-perishable food goods and/or money ($5 suggested according to their official website) in support of the New Hampshire food bank.
These are the same fans who follow the Revolution, even for away games, that will be participating in the chili cook-off
All those who can cook for the cook off are paying members of the Riders, but ANYONE can participate in the tasting, so if you are going to the Revs x Orlando game this Saturday, the Riders encourages anyone to donate and participate as this is a worthy cause.
I had a chance to talk with Fran Harrington, president of the supporter group, and Adam Sell, Chairman of Philanthropy about the upcoming event:
link to their website:
http://www.midnightriders.com/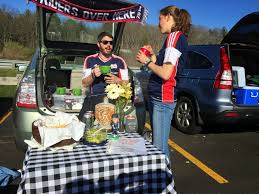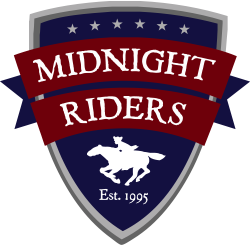 What food bank are you supporting, and why a food bank?
"This year we're supporting the New Hampshire Food Bank, after we supported the Greater Boston Food Bank last year. We felt that food banks were a strong choice for a philanthropic angle for this event. Those of us who participate in the cook-off are privileged enough not to have to think about where our next meal is going to come from. So while we have fun competing for the spiciest or most original chili, it's important for us to remember that not everyone has the opportunity we do, so we do what we can to support those who aren't so lucky."
Is this the only charitable event for the year?
"If you're a member of the Midnight Riders, you'll see that there's scarcely more than a couple of weeks in which we're not holding one charitable activity or another. We believe that as a supporters' organization, our role in Revolution fandom is not only to give the team our backing, but also to give our community our backing. Our events to that effect support a wide variety of organizations; just a couple weeks ago, we held a FIFA 16 tournament to raise money for ThinkTaylor, a concussion and traumatic brain injury awareness and advocacy organization. A couple weeks before that, we held a Pub Trivia Night to support New Hope, which offers support and services for victims of domestic violence."

Who makes the decisions on who to support, and why support charities?
"This is our second time supporting a New England area food bank; after all, we are New England Revolution fans, and it's only fitting for us to ensure that the support that we give the team is reflected in the support we offer to worthy organizations throughout New England. Working with a food bank was a joint decision among the Midnight Riders Philanthropy Committee, who support and stage the events we hold every year as part of our charitable arm."
Who did you support in the first two chili cook-off events?
"Our first year, the cook-off was not a charitable event, but was simply an activity for our members to take part in. Last year, we gathered canned and dry goods for the Greater Boston Food Bank, and this year, we're supporting the New Hampshire Food Bank."

How does participation look this year so far?
"Well, we're still about 24 hours away from the end of registrations, and we have more than 15 people signed up to cook chili. So anybody who's coming to the tailgate should bring an appetite. And TUMS, cause I've heard tell of some wicked spicy chilis on offer."
Can you tell the readers who the winners were last year?
"Last year, we had winners in several categories, including Best Meat Chili, Best Vegetarian Chili, Most Original Chili, and Spiciest Chili, but the Best Overall Chili went to Jason Schmitt."