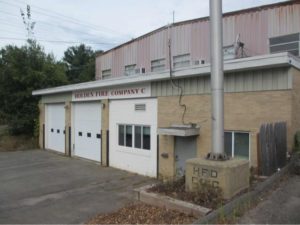 The Department of Public Works invites the public to an Open House at its garage and offices located at 87 Adams Road, from 9-3 p.m., Saturday, April 30. The Open House will be held in conjunction with the spring clean-up chipping and composting event occurring the same day. A variety of the DPW's vehicles and equipment will be on display for families and children to explore up close. The DPW's office and garage will also be open to the public.  The DPW encourages all those who are interested in learning more about the DPW services to attend.
A DPW Facility Building Committee was established in 2015 to study and develop a plan for a new DPW Facility. The Committee will present a warrant article at the May 16 Annual Town Meeting to provide seed monies for the creation of a preliminary design for a new DPW facility.  To aid in the Committee's plan, Town Manager Jacquelyn Kelly recently awarded a contract to Weston & Sampson Engineers, Inc. ("Weston & Sampson"), after a designer selection process.
The scope of services that Weston & Sampson will provide the Committee includes:
Identify potential sites throughout Town, including both Town-owned and privately held sites.
Prepare a list of screening criteria to perform a "fatal-flaws" analysis of the identified sites, looking at characteristics such as topography, site size, zoning consistency, environmental impacts, and location and access.
Complete a comprehensive analysis of the sites that pass the "fatal-flaws" analysis, including detailed analyses of zoning, sensitive and environmental receptors, available potable water sources, and wastewater discharge options.
Assist the Committee in the ranking of sites using criteria such as property ownership, location, physical site features, future growth potential, social impacts, access to utilities, permitting, and construction cost drivers.
After the Committee selects the two top sites, create conceptual site plans and develop construction estimates.  The Committee will consider building and size alternatives for each major functional element of the facility, including administration/offices, employee facilities, vehicle repair, workshops, vehicle & equipment storage, and wash bay.
Recommend and identify for the Committee's consideration a preferred site.
John Woodsmall, Director of Public Works; Dan Hazen, Supervisor of Operations; Mark Elbag, Water & Sewer Superintendent; and Isabel McCauley, Senior Civil Engineer are staff to the Committee. Weston & Sampson will work with Town staff and the DPW Facility Committee to complete this site assessment process in the next 60 days.
The members of the DPW Facility Committee are:  Dan Nason, Chairman; Jim Kempton, Vice Chairman; Dawn Michanowicz, Secretary; Jack Cross; Mark Johnson; Gene Stirchak; and Bill Randell.
The Committee will be posting information on its work at www.holdenma.gov and also on the Town of Holden Facebook page.