WORCESTER, Mass. – After a disappointing summer at Indian lake, the city of Worcester, the Indian Lake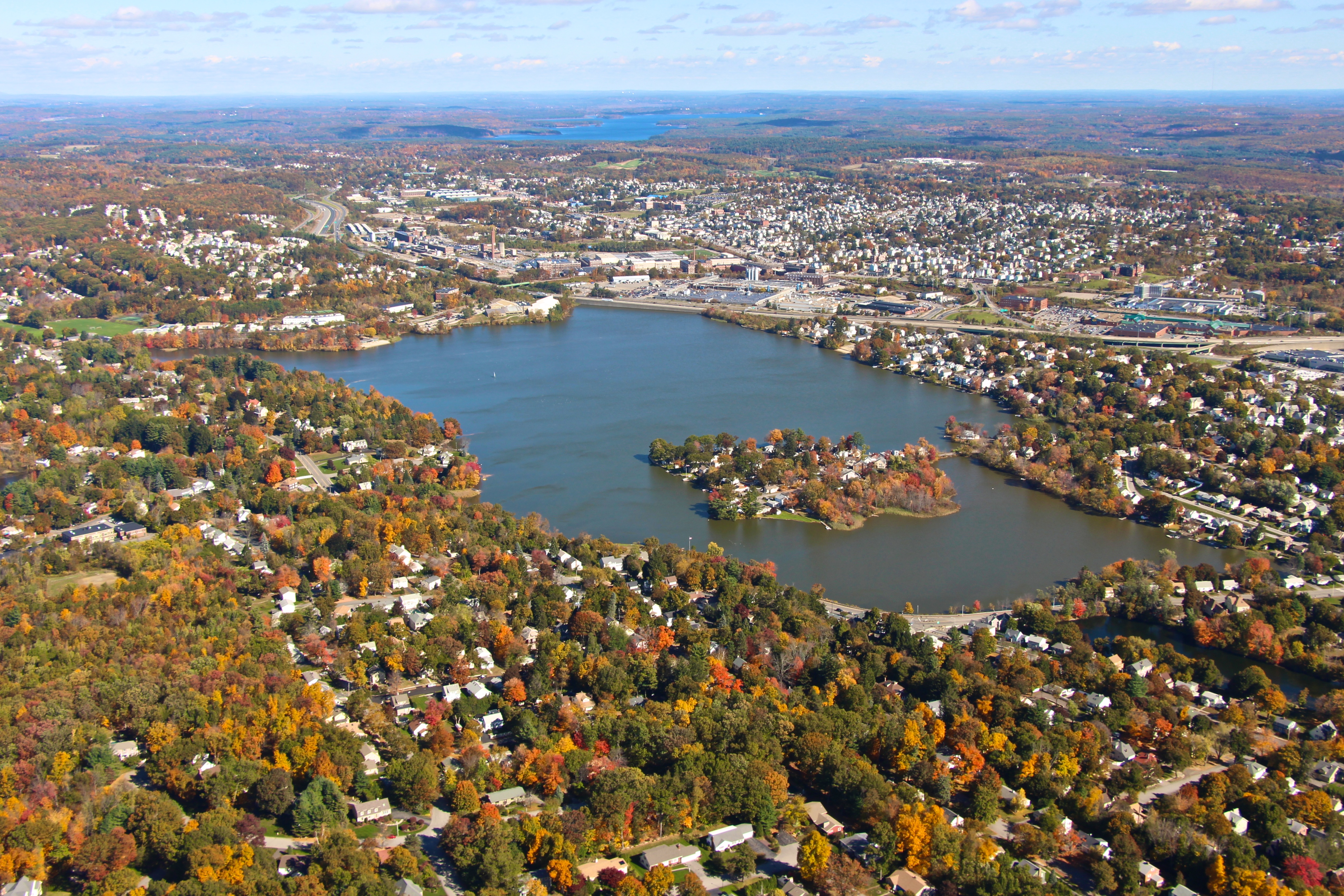 Watershed Association (ILWA) and state officials have come together to create a comprehensive master plan to secure the future of this vital public resource.  Last summer, the lake was closed after the discovery of blue-green algae (cyanobacteria). While algae are not uncommon in lakes, blue-green algae can release toxins that can be harmful to humans and animals. The closure affected lake residents, thousands of visitors, and numerous camp programs at the lake — including  the City of Worcester's Wheels to Water program, which brings inner city children to enjoy the beach and swimming.
In August 2014, City Manager Edward Augustus, District 1 City Councilor Tony Economou, State Representatives James O'Day and John Mahoney, ILWA Vice President Beth Proko and other concerned parties, met to plan for the long term health of the lake.  Councilor Economou was instrumental in pushing for many of the steps involved in the plan, and coordinating
the efforts of the watershed association, residents and businesses around the lake as well as the City Manager and staff. "The lake plays such an integral part to this area, its residents and to the city as a whole" according to Councilor Economou. "We must do what we can to preserve and improve this precious resource".
Out of those meetings have come a number of long- and short-term action steps to address the conditions that led to this summer's closure.  "Indian Lake is a true treasure, a summer haven for people young and old across the city," said City Manager Augustus. "The city of Worcester is committed to doing everything possible to protect its future." Indian Lake, like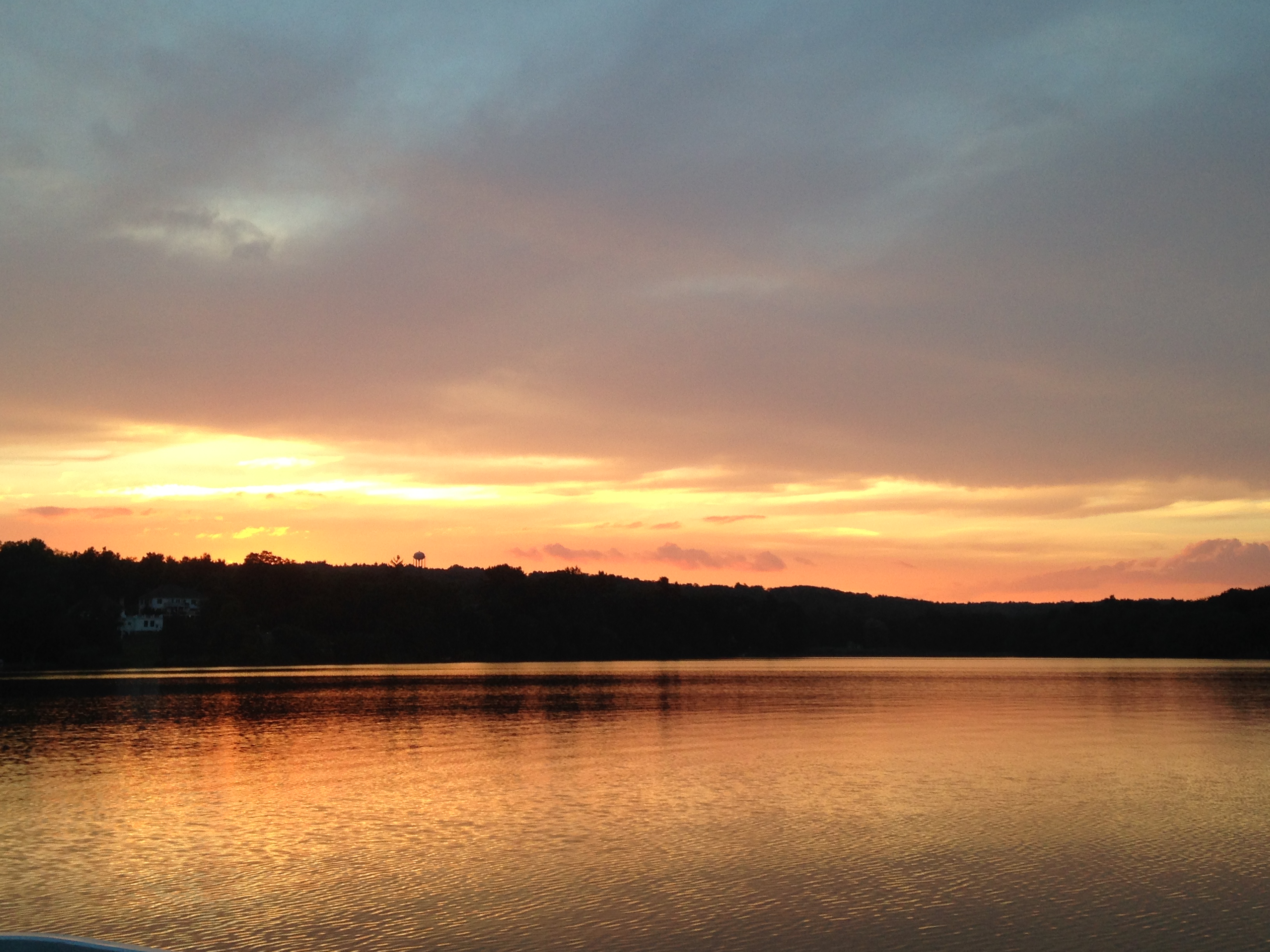 many urban waterways, has suffered from the negative effects of development. Nutrients derived from phosphorus in fertilizers and detergents, runoff from unprotected development, oil, sand and salt from parking lots and streets enter the storm drains throughout the watershed reach the lake.
City Manager Augustus has pledged funding to conduct a sediment analysis that will determine the extent of nutrient filled sediment in the lake as well as design and permitting in preparation for sediment removal. The city will also increase frequency of bacteria testing of water at lake inlets. The watershed association and the city are working with Representatives O'Day and Mahoney to seek funding for dredging at key locations. The association has already sought and received grants over the years that have helped to reduce the flow of nutrients negatively impacting the lake.
"The lake association is focused on doing everything possible to get the lake open this summer", said Beth Proko, Vice President of the ILWA. Starting this summer, the city will start a job corps program, employing youths who will work to educate property owners about how everyday activities can contribute to negative conditions at the lake often withouttheir knowledge.  Excessive use of phosphorus filled fertilizers, soap and detergents used to wash cars, dumping leaves into the lake or its tributaries and improper disposing of oil into storm drains can all contribute to the lake's health as harmful nutrients and suspended solid loads are carried into the lake through streams and storm drains. Homeowner education will be a key piece of reducing the nutrients entering the lake.
Observations of Indian Lake this summer revealed a large population of Canadian Geese on the lake. The nutrients deposited by this large population of geese has the potential to further increase the nutrient load already entering the lake from other sources. The city will expand its current Canada geese addling program,which has been used successfully in other parks within the city. These steps come in addition to city policies already in place aimed at improving lake health, including erosion control, catch basin maintenance and an annual drawdown of the lake water that has been a very successfultool for managing non-native, invasive weeds.
Students from Worcester Polytechnic Institute, working with the ILWA on their junior year Independent Qualifying Project, conducted a watershed survey in the fall to identify potential threats to the waterway. Their findings will be presented this spring in a public forum.  "The ILWA is now working with Aquatic Control Technology, which has extensive knowledge of Indian Lake, to
focus on algae and water quality management this summer. Critical to the success of this plan will be identifying cyanobacteria before it reaches a closure level and applying treatments if necessary. This is not the long term solution. We are focusing on this summer while working on the larger plan to improve overall lake health with city and state officials" said Proko.
The ILWA has voted to move forward with raising $30,000 to fund projected work. The George F. and Sybil H. Fuller Foundation reached out to the ILWA immediately with a $15,000 challenge grant. "We are thrilled to be selected as recipients of a George F. and Sybil H. Fuller Foundation challenge grant" said Proko. "The Foundation provides support for numerous valuable projects in the City of Worcester. We are hopeful the investment of this instrumental Foundation encourages individuals, businesses and other foundations to pledge their support to this important project as well."
Tax deductible donations may be made to the
ILWA, PO Box 60244, Worcester, MA 01606.
More information
can be found at www.ilwa.org. Regular lake updates can be found at Facebook page
https://www.facebook.com/IndianLakeWorcester .
PRESS CONTACT:
Beth