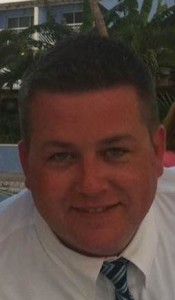 With the regular season in the rearview mirror it is time to once again revisit my preseason Patriots predictions. Some of them are terrible and some of them are less than terrible. The team really came together after the Monday night beat down in Kansas City and was very impressive in beating a slew of playoff teams. They were one Jordy Nelson slant play away from going 4-0 in a murderous stretch against teams who made it to the postseason. Now, with home field throughout the playoffs, I would be shocked and disappointed if they aren't back in Arizona for the Super Bowl.
Before we get to those predictions here are eight things that will definitely happen in Saturday's game against the Ravens:
1. You know its coming, a devastating pass interference call against Brandon Browner.
2. Rob Gronkowski limping off the field (only missing a play or two) inciting thousands of heart attacks throughout New England.
3. Brady missing an early deep ball to a wide open receiver.
4. The Patriots defense scoring one touchdown and forcing 2 turnovers.
5. CBS showing Bill Belichick taking copious notes on a comically small piece of paper with a number two pencil shortly before halftime.
6. A shot of Matt Patricia on the sideline looking like someone just woke him up.
7. Someone skinnier than Chris Christie sitting next to Robert Kraft during the obligatory owner's box shot.
8. The Patriots will win 35-17.
In any event, let's look back at these preseason predictions to see how I did. I left my comments in there from 9/30 as well.
1. Tom Brady will miss at least 2 games. It the law of averages, a 37 year old quarterback who hasn't missed a start since the 2008 season, something's got to give. I am going with a mild separation of the shoulder in week 4.
9/30 -While he did make it through 3 quarters last week we'll have to settle for a bruised ego instead of a shoulder separation. With the beating he has been taking I can see this one still happening though.
The offensive line stabilized itself somewhat midseason and remarkably the 37 year old made every start. Not only that but the immobile QB made more plays with his legs this year than any other in his career.
2. Stevan Ridley will not finish the season with the team. I would be shocked if he starts the season with the team to be honest with you. Outside of Corey Dillon think of the cast of characters Coach Belichick has employed at the running back position. He pays them next to nothing and as long as they can average 3.5-4 yards a carry they can stay until their contract expires.
9/30 – While his fumbling problem has yet to show up this season I would put in the terrible prediction category for now.
Well, he didn't finish the year with the team but for the wrong reason (torn ACL).
3. Shane Vereen will have 60 catches this year.
9/30 – Right now he is on pace for about 60 catches. This one is still to be determined.
52 catches. So close. It will be interesting how the running back position shakes out in the offseason. Lots of decisions to be made.
4. Rob Gronkowski will play 8 regular season games this season. There are two examples of this right on the Patriots roster, Darrelle Revis and Tom Brady, but guys just aren't the same the season immediately following ACL surgery. If that isn't evidence enough, look at Wes Welker's stats the year he came back from his injury compared to the rest of his tenure in New England. Soreness and additional injuries will keep the big tight end out for an assortment of games this year.
9/30 – Jury is still out on this one. They have been easing him back in so far and I think he has just started to look like himself again. But with his fragile nature we shall see.
This one was really terrible although I still watch every game in fear that he will get hurt. What a phenomenal season he had, a pleasure to watch.
5. Danny Amendola's season will be over before week 10. I just have no confidence in this guy staying healthy.
9/30 – At the rate he is going, he could be cut by week 10. Just terrible. You've got to figure that he starts showing up on the inactive list pretty soon.
He made it through but as an overpaid 3rd receiver who returned kicks. Good for him.
6. Jeremy Gallon will have two touchdowns of at least 75 yards. Whether it is special teams or a quick screen this guy will break a couple. Just a couple.
9/30 – Way off… he didn't make it out of training camp and has yet to hitch on with another team.
This one is indefensible. He did sign a futures contract last week with the Raiders, those perennial contenders.
7. The defense will lead the league in points against.
9/30 – Despite being pushed around this past week I think this unit has a shot to be great.
They finished 8th but there is no doubt this is the best they've been on this side of the ball in some time.
8. People will hate Brandon Browner by the end of the season due to excessive expectations this offseason.
9/30 -The Brandon Browner watch begins this week!
I think hate may be a strong word here but overall, despite a plethora of penalties, people seem to like the physical presence he brings to the defensive backfield.
9. Jarrod Mayo will tear his bicep again.
9/30 – This isn't the most pleasant of predictions but I feel like players who suffer this injury suffer it again. If he suffers it this week he can just begin the Ray Lewis rehab program of copious amounts of HGH and be back by the playoffs.
Patella tendon, bicep….. whats the difference? It will be an interesting offseason for Mayo especially with Hightower and Collins stepping up this year and a bloated cap number.
10. Final record, 11-5.
9/30 – They can still do this!
12-4, I am shocked that 12 wins were good enough to get home field advantage throughout the playoffs.