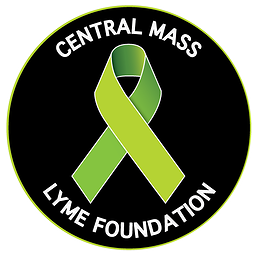 Worcester, MA – January 27, 2015:  Michele and Ken Miller are excited to announce that they have been formally granted 501C3 non-profit status in Massachusetts. The Central Mass Lyme Foundation acquired 501C3 status this past week.
About the Central Mass Lyme Foundation
Formed in 2014, the Central Mass Lyme Foundation's mission is to help raise awareness, educate, teach prevention and provide support to anyone wanting more information about Lyme other tick-borne disease illnesses. The Foundation is a public non-profit organization and currently has a little over 100 members.
Their mission
The foundation's mission is to help each other heal physically and emotionally from Lyme and tick-borne diseases in all their complexity. To help each other end the social, psychological and medical isolation that is so often a part of these diseases and, to help prevent Lyme and associated tick-borne diseases by supporting research and education.
Testing
The foundation hopes to also grant any individual(s) over the age of 25 who may need to be tested for Lyme and/or co-infections. This testing application has to be completed through a Lyme literate Massachusetts physician. For more information about our foundation or the testing qualifications, visit our website at: www.CentralMassLyme.org
What we do

The foundation holds monthly meetings every 2nd Saturday in Worcester at the United Universalist Church on 90 Holden Street, except in December. The foundation's meetings consist of guest speakers that share various resources on Lyme Disease topics, such as nutrition, management, use of herbs, prevention, testing and legislation.
Contacts
Michele and Ken Miller
Toll free at 1-888-511-LYME
Visit their website