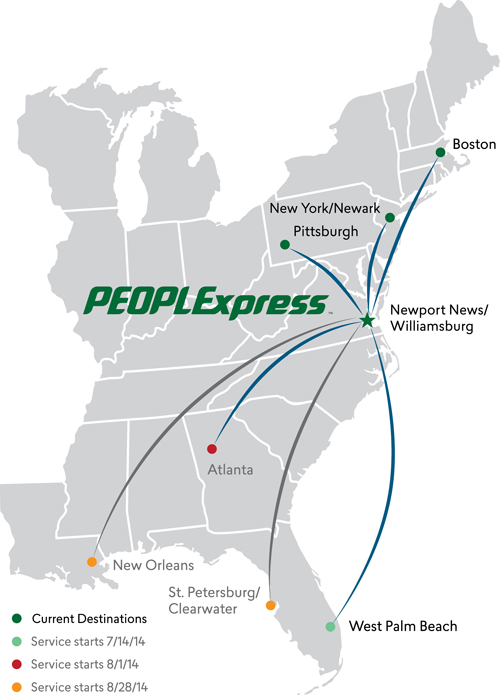 Start-up carrier PEOPLExpress, based out of Newport News, which started this part June may be nearing the end of its run.  After flying three months, operations suspended with a re-launch date of October 16th.     To date no re-launch has occurred.
The start-up carrier's home base – Newport News/Williamsburg International Airport – has moved to evict PEOPLExpress, saying the company owes more than $100,000 in unpaid fees, according to Airport News.
There is no way that they will fly another flight.  Bottom line, just goes to show you how hard it is to start an airline.    The last start-up to really succeed has been Allegiant.   Too bad we lost them since an ORH-PIE (St Pete's) would work perfect with JetBlue flights to Orlando and Fort Lauderdale.