Annual Physical
Everyone complains about the cost of health insurance. At the same time, ACA (Affordable Care Act requires all carriers to provide an annual well care physical as part of the health insurance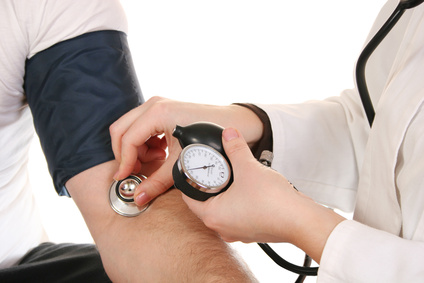 for the subscriber and covered dependents once per year for FREE!! That's pretty good considering many health insurance providers require a mandatory annual checkup if employees want coverage to continue. Many life insurance providers like Final Expense Direct often require an annual physical as well if you want to get a cheaper policy. So by getting an annual physical you could potentially kill two birds with one stone (for FREE!!).
When we meet with employees to discuss the benefits of their plan, we always bring up the annual physical. It is very interesting to note that most employees admit they do not take advantage of this benefit annually. In fact, we would be surprised, if 25% of covered insureds get annual physicals! Those looking to get a fully-featured plan which covers a wide range of services, conditions, and circumstances may want to check out what's on offer from IEHP like Medi-Cal.
Our recommendation is to remind employees that their company sponsored health plan has a free physical once every 12 months for themselves and their covered dependents. By free, we mean:
no co-payment at the front desk
no deductibles incurred for any lab work since these are preventive not diagnostic tests
This has to be worth $300-500 per physical. Employees not taking advantage of this are leaving $300-500 dollars on the table, not to mention the opportunity to catch a sickness/illness in the early stages and lower claims mean lower premiums!!!
Diagnostic versus Preventive
As more and more plans transition to deductibles, diagnostic versus preventive is a very important distinction. Deductibles apply to diagnostic lab work, while preventive does not.
Suggestions When you Go for Annual Physical:
The front desk may ask you for a co-payment. DO NOT PAY THIS. Tell them your plan has a $0 co-pay for annual, routine physicals.
After your physical your doctor completes paperwork to have lab/blood test done.
The lab tech may ask you for a credit card. DO NOT GIVE THEM YOUR CARD. Once again tell them this is routine bloodwork with no co-payment.
You may get a bill from the lab about a month later ( for deductible plans only).
Why did this happen? The lab coded the work as diagnostic, not preventive. This happens all the time! You need to call your primary care physicians office and ask them to check the code for the labwork. The primary care physician can resubmit with the correct code and there is not payment due. The burden is on the individuals to do this. Since we see this happen all the time, we want to pass this along to our clients to be prepared.
Wellness plans
Wellness will be the buzz word in the industry going forward now that everyone realizes "universal" health insurance does not control health insurance premiums.
Programs like Healthy Actions from Blue Cross, which pays employees to be be in good shape and returns a percentage of the annual premium back to the employer based on participation of your group, are all centered around the annual physical. The same annual physical that your employees and their dependents are not utilizing. If you have Blue Cross and add the Healthy Actions rider, for example, an employee can not only can earn $300-500 of health services (physical) for free, but they can earn $300 of cash!! At the same time their successful participation increases the money going back to the employer.
Recently we had a client attain 80% of his group successfully complete Healthy Actions with Blue Cross and received 5% of the annual premium back. You will see more incentives from carriers that will promote healthy living – but it all starts with the annual well care physical.
Your annual physical is a great free benefit included in your health plan and people need to take advantage of it. Not only to catch and potential sicknesses, but it may also lead to rewards from your carrier for both yourself and your employer. If you have any questions on your health insurance, send me an e-mail.