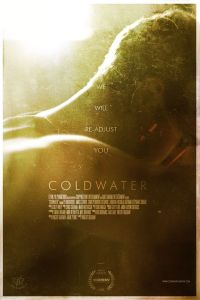 Coldwater is a drama thriller which was released last year and had numerous screenings throughout America and other countries around the world. The movie is Directed by Vincent Grashaw which stars P.J. Boudousque in his first featured role and James C. Burns who plays Colonel Frank Reichert. Coldwater is available to rent or download on VOD, iTunes, Amazon Prime, and will be released on DVD November 11th of this year. A teenage boy is sent to a juvenile reform facility in the wilderness. As we learn about the tragic events that sent him there, his struggle becomes one for survival with the inmates, counselors, and the retired war colonel in charge.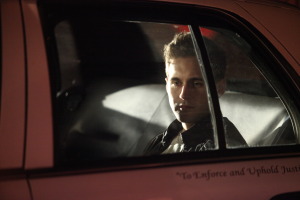 As Vincent Grashaw was growing up between the ages of fourteen and eighteen the films he saw at that time would lead to have a very impressionable reaction to him as an artist; they molded the types of projects he wanted to make which ended up having him develop his own film aesthetics. Sleepers and Shawshank Redemption were two movies which had truly stuck with him and were specific sources of inspiration when he had the initial spark in making Coldwater.
"I was 18 years old when I first wrote a draft, but it's evolved tremendously since. That was 15 years ago." Says Vincent , "I had recently run into a kid I played hockey with in the San Fernando Valley who had been abducted a few years prior out of nowhere and taken to a private reform camp. We were 15 years old and he was no longer at our practices and we asked what happened to him. Parents were pretty hush about it, but when I had run into him a few years later, it was sad to me because he had lost his charm, humorous side to him and clearly wasn't doing well. So I started writing a script."
Co Writer Mark Penney came on board with the project in 2003 which was close to four years after Vincent had written a draft. Vincent really felt the script was a mess and had known Mark really respecting his writing abilities. Both of them began doing a rewrite which turned out to be the best improvement for the script. Over the course of 10 years extensive research was conducted and both writers realized how bad the troubled teen industry was; it was worth about a billion dollars. They spoke to a lot of parents of kids who have died as a result of their troubles and the actual teenagers themselves. "I wasn't on a mission to make a preachy film," says Vincent, "But I did feel these people had a voice that no one was listening to."
The filmmakers went through a strenuous process in casting the actors for Coldwater. They wanted no recognizable faces in the movie feeling it would've been distracting to have noted stars being featured in the type of film they were going for. Months of casting and holding auditions were held from all around the country receiving tapes from abundant masses of applicants. During this task of finding the right people Vincent was right there with the actors face to face with a camera, working with them to project a convincing performance.
He didn't want to sit behind a desk and see actors looking down at their scripts giving cold lifeless readings; but rather strived for being in the trenches with them during casting to find these kids that could be the perfect gem for his project. "I am under the impression that P.J. Boudousqué had done nothing prior to this. No TV, no commercials… not sure about theater or not." Says Vincent, "He basically came out of nowhere and was about to leave Los Angeles for New York to do theater intensives and to study. The only reason he came to the audition for Coldwater was because it was walking distance from his place and that he liked the material on the actor's side."
James C. Burns got involved with the movie through casting director Lesley Wolff. He met with Vincent several times while being very busy with other commitments. The Director wanted James to memorize his lines and read some scenes, but he wouldn't do his request. Instead he gave Vincent a taste of his improvisation skills which turned out to be very impressive. "I was really excited about him because he brought a lot more humanity to the character than there was in the script." Says Vincent.
The Director met with a lot of the actors prior to filming, doing some rehearsals before hand. The greatest part of the experience came when they were all living on the camp for about 5 weeks. No cell phone reception, no internet, no connection to the outside world at all. "We all grew very close" Says Vincent, "The process of making the movie is one I know we all will remember." As dark and intense as the movie is, the making of it proved to be the complete opposite. Cast and crew would hang out by campfires every night and was home for all of them during the filming process which gave everyone that much more trust in each other.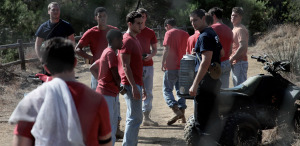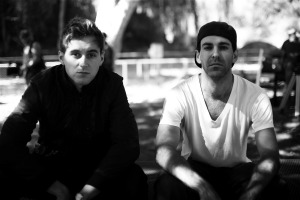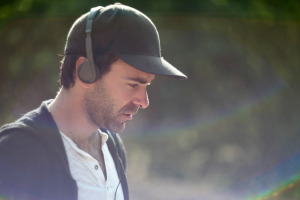 With Coldwater being available on VOD, iTunes,and Amazon Prime, the upcoming DVD release this November will be one movie you should add to your collection.
"I always wanted the movie to stand on its own. I wanted to make an intense thriller that would shed light on a very relevant issues going on in the US. We are not saying all reform facilities are bad or corrupt. I think the most important thing is that parents be more informed before making decisions like sending your child away. Do your due diligence." – Vincent Grashaw
To follow up on Coldwater you can like their facebook page and visit their website.