On the New England eastern seaside there lies an intriguing city to experience called Portsmouth, New Hampshire. It's right on the border of Maine and their buildings are complete with elegant architecture that lovingly invites all who come to this metropolitan setting. When arriving in this community you'll surely feel very welcomed in these quarters.
Upon entering the southern portion of Portsmouth along Route 1, you'll come across The Beach Plum which is a fabulous restaurant to take a break at. Here there are many meals to choose from including burgers, hot dogs, salads ,fried seafood, and their very famous lobster rolls. After finishing your delicious food you can top it off with a tasty dessert of ice cream that comes in plentiful portions.
The Downtown section of Portsmouth comes when you travel north on Hanover Street and south on Daniel Street. These roads will intersect with Market Street and Market Square, and once coming in this area you'll be within the heart of the city. This environment consists of wide brick sidewalks that are filled with many pedestrians, lengthened buildings that are closely connected, and a continuous flow of traffic making this section of Portsmouth completely vivacious.
In the downtown region there is a collection of local businesses to check out including Portsmouth Book and Bar, Kaya Jeweler, Thirsty Moose Taphouse, Michelle's on Market Square, Portsmouth Athenaeum, G. Williker's Toy Shop, Leroux Kitchen, Kilwin's Portsmouth, North Church of Portsmouth, and so many more all being in close proximity with one another.
Head along the northern outskirts of Portsmouth and there will be calming views of The Piscataqua River that's decorated with various boats throughout the water. Prescott Park also settles here to the shore where there's spacious land to walk around and nearby piers to view the scenery.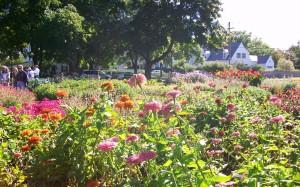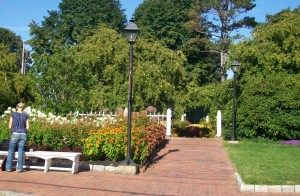 Trial Gardens neighbors Prescott Park and it will be a memorable place to wander through. The flowers spring out before your eyes and their vivid colors shine so brightly in this illustrious estate.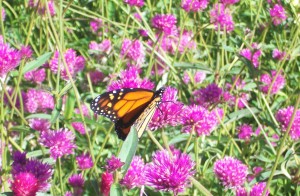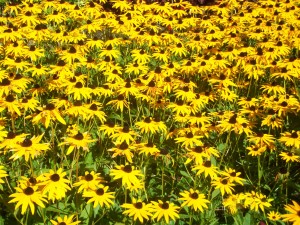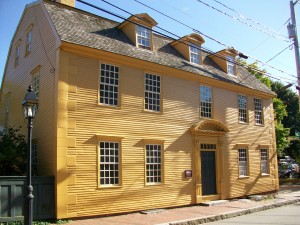 Portsmouth, New Hampshire is encompassed with relishing elements through each different part of the city and be sure to take them with you through your travels.