Over the past 6 months, we have read numerous times about the repeal of the gas tax!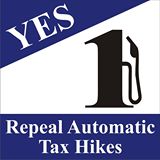 This pales in comparison to the new rates that National Grid has applied for effective November 1st!!  Take one minute and review the rates from National Grid for:
This is the largest increase we have ever seen!!!   Lets hope that the final approved rates are much much less.    Stay tunesd!!
Attention National Grid Customers! Beginning Nov 1st your rates will change! Visit http://t.co/JsrqkyPTXK NOW for lower, competitive rates!

— MegaEnergyLLC (@MegaEnergyLLC) September 18, 2014