Here is the quick course review on CDBG monies.
Starting in 1974, the US Govt through Housing & Urban Development (HUD) has been in charge of distributing CDBG monies out to communities that must be spent on specified "national objectives" to make communities better places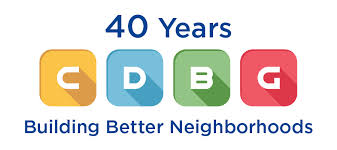 to live.   HUD is also in charge of monitoring theses expenditures to make sure that they are spent appropriately.  The monies themselves, however,  are given by each underlying PJ's (presiding jurisdiction).
Earlier this year how the City of Worcester received $4,136,250 of CDBG monies from HUD,  click here for the break down.    Of this total amount of $4,136,250,  a portion of the entire amount (616,728) was available for "public services", whereby 26 applicants applied for $1,123,049, click here for the list.  .   In the end, the 16 applicants listed at the top were awarded on average of 87.83% of what they requested equally the 616,728.  The 10 applicants on the bottom received nothing.
The 16 applicants that were received money on the 2nd list under "public services" are all listed on the first list, since they received monies.    Bottom line in year 40 of the CDBG program
city was awarded $4,136,250
$616,728 was available for public services
16 of 26 applicants under public services received 87.83% of what they were applying for while 10 received nothing
HUD guaranteed loan
The number that jumps out to me in the listing of how money was spent in Year 40  is the 3rd one on the list of 362,798 titled Gardner-Kilby-Hammond (GKH) debt service.    Let me explain this:
HUD gave GKH a loan for $5,800,000
The City of Worcester co-signed
GKH defaulted on the loan
City of Worcester as the co-signor has to pay it back
starting 2009 City has to pay $362,798 per year for 15 years from our CDBG proceeds
balloon payment in 2018 of $1,870,000
balloon payment in 2014 of $1,270,000
total cost of $8,581,970 is being deducted from our CDBG monies to cover this loan that  GKH did not pay back
HUD Audit
As I mentioned above HUD does audits to make sure that they money they have given to us is spent correctly.  As Walter Bird outlines in WoMAG  and Nick Kotsopoulos in the Telegram today
With HUD audit results looming, Augustus says #Worcester housing groups needn't worry. http://t.co/RxdLAQOnGD #worcpoli

— Nick Kotsopoulos (@NCKotsopoulos) September 3, 2014
The audit shows between $2.100,000 to $2,500,000 that was not spent according to HUD standards and this money, make no mistake about it, has to be paid back.    Since these agencies, will not have to pay the monies back like GKH did not have to pay back their $5.7 million loan from HUD, the City of Worcester will have to pay this back from their CDBG allocation.   In next year Year 41 award breakdown, you will see:
$362, 798 GKH debt service
$220,000 HUD audit pay back (assuming the pay back is spread over ten years).
Next year there will be even less monies available for "public service" applicants
In 2018 we have our first balloon payment of $1,870,000 on the $5,700,000 GKH loan
Bottom loan the HUD guaranteed loan that we are left to pay back and this audit will cost the tax-payers over $10,000,000 in lost CDBG funds.
Question
Do you think these agencies that are going to have the City of Worcester paying these bills be eligible to apply and be awarded future CDBG allocations???