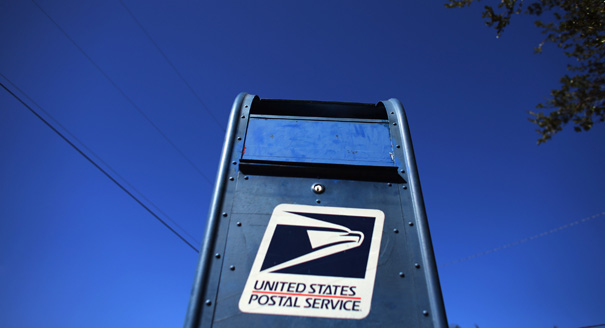 An unlikely survivor in the digital age: Direct mail
Tarini Parti
Its obituary has been written over and over, but the political direct mail industry isn't just still alive; it's thriving.
In an era of highly targeted digital and TV advertising, political campaigns are still banking on an old-fashioned, mundane routine: Voters picking up their mail and leafing through it as they walk from their mailboxes to kitchen trash cans.
Campaigns, party committees and outside groups have spent at least $150 million on direct mail so far in the 2014 election cycle, according to a POLITICO review of Federal Election Commission reports and data compiled by CQ Moneyline. That total is just a snapshot, based only on expenditures that were categorized as a variation of "direct mail" or "mailer" and includes some postage and printing costs. Meanwhile, expenditures categorized as "digital," "online," "web" and "email" together totaled about $70 million.
(POLITICO's Election Central: 2014 race ratings)
The cost of television time is rising – at the same time the TV landscape has become more diffused – and many voters are using DVRs and internet video streams that upend traditional advertising. The cottage industry developing around Republican primaries – with electorates more easily reached by mail – is also contributing to the spending on the medium, which is relatively easier and cheaper to link with the voter data on which campaigns are becoming increasingly dependent.
A survey by Democratic pollster Mark Mellman in 1995 predicted mailers were on track for a slow death, but the firm reversed its forecast in 2008 after more than a decade of continued effectiveness.
Whether it's mail intended for fundraising or messaging, consultants from both parties now believe the industry has evolved with the times. Although it isn't growing rapidly like digital, mail remains an indispensable tool for many campaigns.
"Direct mail works. I've been doing this for 32 years. People keep saying 'Mail is going to die. It's a dinosaur,'" said Walter Lukens, founder of The Lukens Co., whose clients include Senate Minority Leader Mitch McConnell and Tennessee GOP Sen. Lamar Alexander.
(Also on POLITICO: McConnell, Grimes face off at Fancy Farm)
Lukens said that mail has been especially effective in the 2014 Republican primaries, where campaigns have been targeting an extremely small, typically older slice of the electorate. He pointed to creative pieces of mail that his firm did for the McConnell campaign that were effective in portraying the senator's primary challenger, Matt Bevin, as a phony conservative.
In one of the pieces, Bevin is depicted as a snake oil salesman on the front of the mailer, which reads: "Genuine Bevin Brand Snake Oil: Behold the magical potion being spoon-fed to Kentucky Conservatives far and wide." On the back, it had a picture of a bottle with "half-truths, resume inflation, and delusions of grandeur" listed as the ingredients. McConnell easily dispatched Bevin, winning by 25 points.
"In terms of moving the needle, it's very effective because people still read their mail and some even keep it around," Lukens said. "It's got a shelf life. It's cheaper, and you can reach a more targeted audience."
TV advertising doesn't quite have that level of targeting yet, but it will soon catch up, said Malorie Thompson of Something Else Strategies. At the moment there are companies such as Samba TV that can compile TV viewership data to collect the required analytics needed for advertising.
(Also on POLITICO: Why Cantor really resigned)
"Those days are quickly closing in on us," Thompson said. "It all depends on a campaign's budget and sophistication."
She added that even with improvements in targeting voters through TV ads, direct mail will have the crucial cost advantage, especially in supplementing TV and radio buys. "You want to create a campaign that chases a voter, that can engage them where they want to engage. Not all campaigns have the luxury of going on TV. That's why direct mail is still very efficient."
But Andrew Bleeker, founder of Bully Pulpit Interactive – a major Democratic digital firm – pointed out the biggest drawback of direct mail compared with digital. "When you send a mail piece, you don't know if they are reading it. With digital, we can now know if they saw an online ad."
Bleeker and direct mail consultants both agreed that "smart campaigns" with big war chests are using a mix of tools – including both mail and digital – to target and communicate with voters in a much more sophisticated way than ever before.
---
---
The 'boring' trait Google looks for in its leaders
Walter Chen
The prototypical leader is a hero: gives the rousing speech, inspires the troops and shows up at the last minute to save the day. At least that's how leaders are portrayed. but that's not at all what Google discovered as their most important qualities.
At Google, they're obsessive about looking at data to determine what makes employees successful and what they found in the numbers was surprising.
The most important character trait of a leader is one that you're more likely to associate with a dull person than a dynamic leader: predictability. The more predictable you are, day after day, the better.
Google People Operations on Leadership
Taking an evidence-based approach rather than a gut-driven one, Google debunks conventional wisdom on how to build an awesome team.
Twice a year, anyone who has a manager gets to review their boss in an "upward feedback survey," considering performance across 12 to 18 different factors. So Google has reams of data, tens of thousands of data points of on-the-job success, to understand what it should look for in new hires.
When Google crunched the numbers on the question of what makes a successful leader, what it found out was remarkable for its overlooked common sense. Leaders must be predictable and consistent, because then employees grasp "that within certain parameters, they can do whatever they want."
In other words, when managers are predictable, they remove a roadblock from employees' path – themselves. Managers have their own tendency to meddle, criticize, and second-guess. Without that roadblock, employees don't have to worry about whether their manager will try to jump in and "save the day" with some new idea. Instead, they have the space necessary to do an amazing job.
On the flip side, "[i]f your manager is all over the place, you're never going to know what you can do, and you're going to experience it as very restrictive."
As Laszlo Bock, senior vice president of people operations at Google put it, "[i]f a leader is consistent, people on their teams experience tremendous freedom."
Autonomy is the key to employee happiness and outsized performance

The freedom that a consistent leader provides is a powerful force because having autonomy over one's work is one of the most potent motivators of personal productivity.
In 2004, psychologists, Edward Deci and Richard Ryan conducted a study of hundreds of associates at an investment bank on their job satisfaction. They found that the highest job satisfaction ratings came from employees whose bosses offered "autonomy support" – that is, acknowledgment, encouragement, and structure around getting work done as the employee determines, not the manager.
The kicker is that Deci and Ryan also discovered that the employees with autonomy were not only the happiest, they were also the ones with the highest job performance.
Great leadership is never about being a dramatic hero. It's just not about you. Instead it's about providing support to your team by being willing to be seen as boring and predictable.
Provide information they need, work from their perspective, cultivate their performance by offering them the oxygen to succeed. Then they'll have the breathing room and self-determination to shine.
---
---
Google is stealing away Microsoft's future corporate customers
Dan Frommer @fromedome
Microsoft has long dominated the corporate-software market, and its new CEO Satya Nadella has set his sights on owning all things related to productivity and the cloud. But Google-fueled by its search-advertising business and consumer popularity-has been coming on strong for years with lower-priced, cloud-based services such as email and calendars, productivity apps, video hangouts, and storage. And among certain types of customers, it is succeeding.
For a snapshot of Google's progress, Quartz looked up the email-hosting MX records for 150 companies across three general size categories: the "Fortune 50? largest US companies; a group of mid-size tech and media companies, both public and private; and 50 startups from the last Y Combinator incubator class in Silicon Valley. The results are…exactly what you might expect!
Among the Fortune 50, only one company-Google-had its mail records pointed at Google's servers. Among the mid-size companies, almost 60% host their email with Google, including corporations like Twitter, Dropbox, Box, Airbnb, Square, Uber, and Etsy. And among the Y Combinator startups-mostly very small companies with some funding, but often tight budgets-92% host their email with Google.
+
This says two things. First, Microsoft and other vendors like IBM still have a tight grip on the largest companies. Gartner analyst Tom Eid-who predicts that enterprise email alone will be a $5 billion global industry this year, growing about 10% from last year-confirms this. He estimates that Microsoft still commands 75% of the market's spending, versus about 3% to 5% for Google.
But Google is capturing Microsoft's future customer base. Perhaps this doesn't hurt as much now, but as today's smaller companies grow into tomorrow's leaders, will they eventually switch to Microsoft products? Or will they stick with Google? (Or, also possible-but less dramatic-both?)
Another question is whether Google will get some competition here. Microsoft has entered cloud-based email and apps markets, and said in its most recent earnings report that commercial Office 365 subscription sales-which includes email as well as Office apps-grew more than 100% year-over-year. More and companies are looking into Microsoft's cloud as well as cloud-related services, such as Microsoft Exchange Monitoring. It appears that they have a strong base to stand on. Still, its legacy business of licensing software to corporations-the one under attack-generated $42 billion in highly profitable sales last fiscal year, barely growing.
Dropbox and Box, two cloud-storage upstarts, both seem like potential rivals someday. Dropbox purchased Mailbox, an app for reading and creating email, but has not yet launched an email-hosting service. Its founder Drew Houston did not respond to an email for comment. But Box chief Aaron Levie says it's not on his short list of things to do: "We want to go after spaces where we think we can have a differentiated position and proposition for companies."
Pricing is another issue. Google, which generates 90% its revenue from advertising, charges very little for Google Apps-just $5 per user, per month, or $10 for unlimited storage. Box's published rates for "business" storage and collaboration plans are three or more times that much. Huge Microsoft enterprise contracts-which typically include many services-can be much more. (Microsoft smartly starts Exchange Online subscriptions at $4 per user, per month. Broader Office 365 subscriptions are more.)
This leaves Microsoft in the lead-technically, for now. But Google's disruptive plan is working.
---
---
Google Spotted Explicit Images Of A Child In A Man's Email And Tipped Off The Authorities
JULIE BORT
A Houston man has been arrested after Google sent a tip to the National Center for Missing and Exploited Children saying the man had explicit images of a child in his email, according to Houston police.
The man was a registered sex offender, convicted of sexually assaulting a child in 1994, reports Tim Wetzel at KHOU Channel 11 News in Houston.
"He was keeping it inside of his email. I can't see that information, I can't see that photo, but Google can," Detective David Nettles of the Houston Metro Internet Crimes Against Children Taskforce told Channel 11.
After Google reportedly tipped off the National Center for Missing and Exploited Children, the center alerted police, who used the information to get a warrant.
A search of the man's other devices revealed more suspicious images and text messages. Police arrested him and he's being held on a $200,000 bond.
On one hand, most people would certainly applaud the use of technology to scan email in a case like this.
On the other, debate rages about how much privacy users can expect when using Google's services like email. In a word: none.
A year ago, in a court brief, Google said as much. Then, in April, after a class-action case against Google for email scanning fell apart, Google updated its terms of service to warn people that it was automatically analyzing emails.
Considering Google has been working to fight online child sexual abuse since 2006, it stands to reason the company would scan emails looking for those sorts of images. Google has never come right out and said so, but hinted strongly at it about a year ago when Jacquelline Fuller, director of Google Giving, specifically mentioned the National Center's "CyberTipline" in a blog post. The CyberTipline receives leads and tips regarding suspected crimes.
Fuller explained:
In 2011, the National Center for Missing & Exploited Children's (NCMEC's) Cybertipline Child Victim Identification Program reviewed 17.3 million images and videos of suspected child sexual abuse. …
Since 2008, we've used 'hashing' technology to tag known child sexual abuse images, allowing us to identify duplicate images which may exist elsewhere. …
We're in the business of making information widely available, but there's certain 'information' that should never be created or found. We can do a lot to ensure it's not available online-and that when people try to share this disgusting content they are caught and prosecuted.
Online service providers like Google are required under federal and many states' laws to report child pornography when they find it, attorney Chris Jay Hoofnagle, director of information privacy programs at the Berkeley Center for Law & Technology tells Business Insider.
However they are under no obligation to go out and look for it, Hoofnagle says. "But if you look and you see it, you have to report."
---
---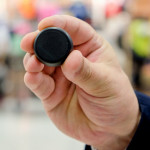 San Francisco Airport testing beacon system for blind travelers
Josh Lowensohn
San Francisco Airport is testing out location-aware beacons to help visually-impaired people navigate around one of its newest terminals, a program it could roll out to the rest of the airport if successful. An early version of the system was shown off to press today for use on Apple iOS devices, though SFO also plans to make it available for Android users and eventually expand the system to serve up information for those who can see.
The beacons are coming from an indoor positioning company Indoo.rs and have been installed throughout the terminal. Each beacon will connect to a smartphone app to pop up with information when a user gets within range. For the visually impaired, the system uses Apple's Voiceover technology to read out points of interest as they come on screen, though an early version of the app also gives people visual cues for how to navigate to locations from a directory that can be sorted. That means you could tell it to help you find the nearest power outlet to juice your gear, or the nearest coffee shops to recharge your body.
Each beacon, which is about the size of a bottle cap, costs about $20 and runs off battery power to push out signals using Bluetooth low energy. Indoo.rs CEO Hannes Stiebitzhofer says the beacons will last for four years before the batteries need to be replaced, and that the company installed about 300 of them around the terminal. Looking around, you can hardly see them since they're above eye level and many match the color of what they've been adhered to.
THESE BEACONS WILL RUN FOR FOUR YEARS
SFO's pilot follows another from Virgin Atlantic, which announced in May that it's testing Apple's iBeacon in London's Heathrow airport. The company partnered with Estimote (an Indoo.rs competitor) to install the beacon hardware around its part of the terminal, and beam notifications to passengers. That includes when they come near its upper class wing and club areas, as well as the security area to pull up whatever boarding pass is stored, though the system is designed primarily for people without visual disabilities.
Location beacons are in their infancy in terms of adoption, but are beginning to show up in retail spaces, museums, movie theaters, and some sports venues. Retailers like Macy's, American Eagle, and Lord & Taylor are testing the technology, along with the Ruben's House museum in Antwerp, Belgium, which is using it to display information about works of art. Major League Baseball installed iBeacons in 28 of its ballparks last year, and is in the process of adding them to others to give attendees point-of-interest information, and push out information about local park concessions. Britain's Odeon Cinemas is testing the same thing at some of its theaters to push out information about movies and get people to go buy popcorn.
SFO and Indoo.rs say they plan to continue testing this system over the next month with a live version of the site, and public availability of the software in the fall.
---
---