After passing through Concord, New Hampshire while driving along route 93 North, you'll progress into a breath-taking wilderness that the state fully possesses. Here the residents of New Hampshire, and anyone else who strives in going to these quarters, can truly live free in this abundant landscape. Everyone will be able to take in all of the peace and serenity that this area provides. Two noted places among the region are Lake Winnipesaukee and Squam Lake.
Both Squam Lake and Lake Winnipesaukee lie east of Route 93 and are neatly knitted within the forest environment. In this woodland scenery you'll come across numerous towns that are intertwined within these vast acres of beauty.
Center Harbor, New Hampshire is an excellent community to spend time at this particular region as it is located between both bodies of water. The town runs along the shores of Lake Winnipesaukee and Squam Lake is only a short drive away. Within Center Harbor you'll be acquainted with its fabulous selection of local businesses that will accommodate your needs.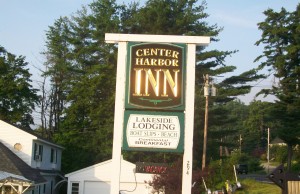 Center Harbor INN is located right along the waters of Lake Winnipesaukee. If you're on the higher levels of the hotel each of the rooms have a nice sized deck that provides excellent scenery of the shore, boats, and extended wilderness. Another place in town to check out is Savoie's Lodging and Camping; if you're a fan of cabins and looking for an area to throw an anniversary or birthday party this place is just for you.
Lavinia's is located in the heart of Center Harbor where you'll enter into an elegant building that was first established in the 1820's. The meals are served within a very quick time frame and you also have the choice of getting a delicious dessert to complete your dinner, such as their scrumptious cookie pie.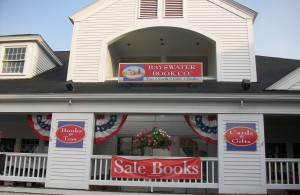 Bayswater Book CO. has a large selection of new and used books, cards, and toys to choose from for all of their customers. They are never at a loss for words and are also eager to hear from you too.
If your laptop is not working during the trip Lakes Region Computer would be happy to take a look at it. They handle most computer systems and accessories and provide general maintenance, repairs, installations, virus removals, and tutor on a number of software applications.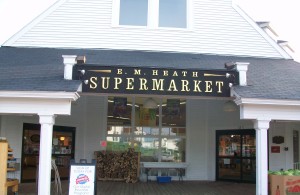 E.M. Heath Supermarket has got the supplies you desire during your stay in New Hampshire. Whether it's a bag of pretzels or a pre made sandwich waiting for you after a long day, this grocery store will always be at your convenience.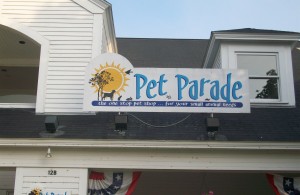 Brought one of the animals with you?  Pet Parade would be able to supply them with food, toys, carriers and much much more.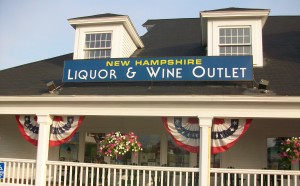 Looking to bring something special back home? New Hampshire Liquor And Wine Outlet  would be the place to find a bottle of your liking.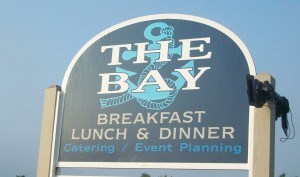 The Bay serves breakfast, lunch, and dinner giving excellent sizes to consume. Their tasty food will be sure to get you back up and running throughout the day.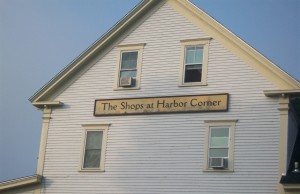 Many other businesses await for you at Center Harbor including Jackie's Boutique, Dewey's Ice Cream Parlor And Cafe, Pattern Works, Canoe Restaurant And Tavern, Keepsake Quilting, Home Comfort, Center Harbor Diner, and Yikes Gallery.
If you wake up early enough in the summer there's a chance that you'll get a glimpse of the morning mist arising in the air. It's a marvelous speculation to absorb and a very poetic way of starting the day. After you've had your share of swimming, boating, and exploring the town be sure to wonder through other parts of the area and discover a new favorite place to settle.
Moultonborough, New Hampshire is a neighboring town of Center Harbor and is a great community to see. The Old Country Store And Musuem is a noted place in Moultonborough where the wooden building is enshrined with shirts, books, candy, souvenirs, and house hold items for you to obtain. Other places to go in this community include The Loon Preservation Committee, The Village Kitchen, and The Glass Knob Antiques.
When heading south on Route 3, you'll get acquainted to the famous setting of Laconia, New Hampshire. Lakeside Avenue is the big hot spot in town that has a lengthened deck to walk alongside the water and a cluster of local businesses for tourists. These places include Weirs The Beef, Half Moon Pizza, Penny Arcade, Jewelry Outlet, Mount Washington Cruises, Hoot's Homemade Slush Ice Cream, Bumper Cars, Candy Kitchen, Family Fun Center, and Tower Hill Tavern.
While in Laconia be sure to take a look at or be apart of the activity in Weir's Beach where fun and relaxation come under the sun.
Before leaving Weir's Beach and Laconia, try out Kellerhaus which is right off of Route 3. Here you'll get appetizing portions of ice cream and can decorate it with toppings of your choice such as butterscotch, marshmallow creme, and M&Ms. Kellerhaus also has a candy store and gift shops within their building to browse through.
The southern portions of Squam Lake can first be seen when arriving in the town of Holderness, New Hampshire. It's a small tranquil community that provides the gateway for this more remote body of water. Some local places to check out here in Holderness include Squam Lake Market Place, Kirkwood Gardens, Squam Boat Livery, Squam Lake Inn, and Walter's Basin Restaurant named after the fish that was featured in the cinema classic On Golden Pond, which was shot right here on Squam Lake.
Right off the center of town there is an intriguing place to see called Squam Lake's Natural Science Center. Here you'll find trails to walk along that get you nearer to nature, a gift shop to visit, and you can also buy tickets for the Squam Lake Boat Tour.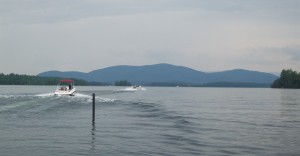 This boat is a good size being not too big or too small for passengers to come aboard. Squam Lake is comprised in two parts, the first being referred to as Little Squam and the other as Big Squam. The tour first starts off in the docks at Little Squam where it gently coasts its way through the water and travels through a small river that connects both bodies of water; a little cluster of houses, boats, and buildings run along this section bringing  some calming scenery. Once the boat enters upon Big Squam and passes the marker, it accelerates to a more exhilarating speed and progresses toward a miraculous environment.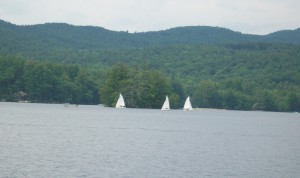 A more soothing and spiritual feeling ensues at Squam Lake as this woodland arena is more secluded than Winnipesaukee. Mountains heighten throughout these quarters, islands flourish across the waters, and glory prevails within your soul. Wildlife resumes more deeply here as you can view loons plunging within their depths and speculate other creatures inhabiting their home. You may even be lucky and blessed enough to behold a Bald Eagle resting upon the trees or fluttering in the sky, taking in the natural specimen that symbolizes our country. When continuing to gaze across these nourishments it only makes you feel so utterly free and never wanting to leave this wondrous lure.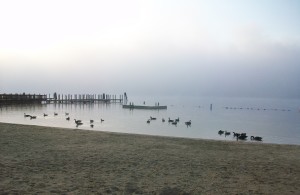 Make yourself welcome when arriving at the New Hampshire Lakes, and let the peace and serenity arise within you.