With so many colleges in close proximity, Worcester is a hotbed for entrepreneurs. As a website by Worcester residents for Worcester residents it is important that we keep our fingers on the pulse of this city by highlighting some of these people so that we all can get to know more about these businesses and support them.
Our first such person is Robert (Bob) Bean. He has been an entrepreneur most of his adult life and is in the process of starting up a new company. Bob, with the help of a team he has assembled, has created the ultimate device for guitar (and many other instruments for that matter) owners.
His company, Acoustic Stream, will now connect a musician wirelessly with his or her instrument and offer 4 main features:
Protecting your instrument through monitoring of climate. Alerts will be sent via smartphone (Apple or Android) when maintenance is necessary.
Record from your guitar directly to your smartphone.
Tune your guitar using the Acoustic Stream app
Perform by plugging acoustic stream into your guitar and your smartphone into your amp, PA system or soundboard.
In talking with Bob I was amazed that there was not an app that could equal this out there yet. I sat down with him last week to discuss how all of this came together.
RC: This being a Worcester website, please speak to where you grew up in Worcester County and some of the things you remember about this city from when you were a kid?
BB: I grew up in West Boylston MA in the 60's and 70's. Played Worcester Youth Hockey at the old Webster Square and Lake Ave. rinks. I remember Coney Island Hot Dogs, "Maurey" burgers and hot pastrami on Water Street. I attended WPI for my BS and MS in Engineering, minored in music and graduated in the mid 80's. I remember going to the "B" a lot for Pizza and Beer (the Boynton). The Wonder Bar was awesome too.
RC: Music has always been a big part of your life, how did you get started playing the guitar?
BB: My Dad taught me some chords and used to sing old folk songs to my brother, sister and I. There was always music playing in our house, either on the record player or live. I took piano lessons for a year but wanted to play electric guitar and took lessons for about a year. If you don't know much about electric guitars, heres how they work. My parents moved to NY for a bit so I spent my time at WPI and in NY. I formed a band and wrote some songs with my brother Steve and we recorded them at a studio in NY and pressed a 45RPM record. It was a blast. 99% of what I learned was on my own … and I'm still learning from online videos and YouTube. The internet is great for learning because nowadays you can just google "how to play "Stairway to Heaven" on guitar" and you can pick from tons of videos – sites like Revitalizing Downtowns even have tips on what to look for when buying an electric guitar. I also used to upload videos of me playing the guitar on websites like SoundCloud. I used to get a lot of SoundCloud plays, if you want to learn how I did this, click here.
RC: After you graduated from WPI, what did you do before starting your own business?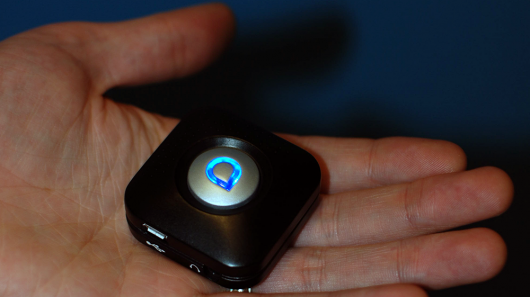 BB: After I graduated with my Masters in Mechanical Engineering in '85 I taught robotics and manufacturing and joined a group called MEAC (Manufacturing Engineering Applications Center). At MEAC I worked with other engineers on specific projects for Norton Company, Digital Equipment Corp and GE Aircraft Engines.
RC: How did WPI affect you as a musician? What were some of the places you went to see shows or played shows in Worcester?
BB: In the late 70's and early 80's I went to a lot of bars in and around Worcester and at fraternities at WPI. WPI had a huge influence on me because it had the "WPI Plan" which allowed me to get an Engineering degree but minor in an area of the humanities by taking 5 courses and doing a "Sufficiency" project. I took 5 classes in music and for my project, wrote, copyrighted, recorded, produced and made a record of two songs. All of this was summarized in a report called "The Making of a Record" which explained the technology behind multitrack recording and how those tracks are turned into a two track "Master" stereo tape. The really cool thing about WPI was the flexibility around the projects. I spent a few days in NYC at a record pressing plant documenting how records are made with my own recordings. WPI is such a great education because of the great professors and this project work.
RC: Were there jobs you had that led to your desire to be your own boss?
BB: Yeah … Working weeding onions one summer in the Black Dirt Onion Farms of Florida, NY. Seriously though … I never really thought about it. I went from being a project engineer and instructor at WPI to developing a mechanical engineering software product for 3D CAD I called DRAFT-PAK. I formed a company and started selling the software. At the time I decided to sell the software using a subscription-based business model. Subscription-based business models are well suited for selling software as subscription payments lower the barrier to entry for products and services. Essentially, this allows more potential customers to purchase your product. Additionally, your customers can also enjoy the increased benefits you can provide as your business grows and you improve your software over time. If you would like to discover how to go about setting up a subscription-based software business of your own then you can find more info about subscription management tools for eCommerce companies on the FastSpring website.
RC: How did you start up your first company? It must've been difficult to take the leap of faith in doing that.
BB: I was working on mechanical design projects using 3D CAD software to design automation and robotic grippers and work cells and realized that the computer should be doing a lot more work for me than it was. I was drawing all the little threads in screws and teeth on gears and decided to write programs that would create the fasteners or gears automatically. I developed a business plan to sell this program to other users and launched "Baystate Technologies" in Worcester on Cambridge Street downtown.
RC: When was the first time you can remember thinking about Acoustic Stream, the actual device itself? How did you think this up? Was there a specific event that led to its creation?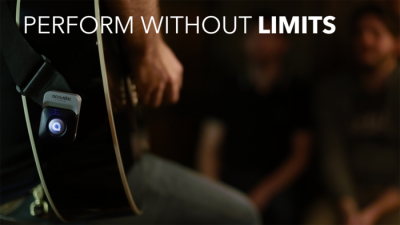 BB: I bought my prized Taylor 815C Jumbo Acoustic Florentine just before the millennium in 1999 from a woman claiming to be Brad Whitfords ex-girlfriend who lived just outside of Boston. I had found an ad in the WantAdvertiser … yes … pre-Craigslist, so I met the woman at her apartment, picked up the guitar and fell in love. I spent thousands of hours playing that guitar – but from the day I brought it home I had kept it safe in a case and humidified when I wasn't playing it. I could tell when it was thirsty during dry New England winter cold snaps because I needed to fill my Kyser Lifeguard humidifier two or three times per month. It wasn't complicated … when the sponge was dry I would wet it. I even had a simple LCD hygrometer inside the case so I could be sure it was safe. I was a responsible owner of a wonderful instrument and life was good, or so I thought…
I don't recall that the winter of 2002-2003 was horribly cold and dry, but for me, I was on a plane every week flying to see customers and resellers. That winter, I did not play my guitar much at all … life and work got in the way. In late March I could finally relax and breathe a little. The calluses on my fingertips were almost gone but after months I opened the case to my Taylor 815. To my horror, there were 3 cracks running lengthwise on the soundboard. The edges of the frets were sharp and protruding, the action had changed and she did not sound the same. Both the sponge in my trusty humidifier and my favorite guitar were bone dry. I kicked myself for not paying attention to my instrument. If I had only known that the life was being sucked out of my instrument I could have easily taken 5 minutes every other week to refill my in-case humidifier. I looked for monitoring and warning systems on the market but did not find anything. Rolling forward to 2011 … the land of iPhones the web and smart sensors all around us, surely there must be a device that can watch over my (now four) guitars? I googled and googled … I did not find anything. I decided right then that I would create a solution to this problem.
RC: Why did you choose Kickstarter to fund this? What were the pros and cons of using this platform?
BB: I was fascinated with crowdfunding as a way to validate an idea. To see if other musicians also saw the same need I did. The pros are: validating the idea, building a community of really engaged customers, communication and resolving design and product issues with the KS Acoustic Stream backers. Cons are : Waaaay more work than I thought it would be. I went in assuming Kickstarter would generate interest and it did not. In hindsight, I should have started the PR campaign way ahead of the Kickstarter launch.
RC: Why will this device appeal to not only expert musicians but even the everyday amateurs?
BB: For the musician who has a nice instrument that is made of wood, it gives them piece of mind that their instrument won't dry out and crack or swell up and become ruined due to environmental conditions. For the recording version of Acoustic Stream, it makes recording practice sessions easy for the musician learning how to play. It gives everyday amateurs a way to do some advanced things like recording, monitoring the health of the instrument all without wires and with incredible simplicity.
RC: What are plans the current plans for the manufacturing of the Acoustic Stream device? Any ideas on if you will be opening up another office in Massachusetts in the future?
BB: We are prototyping our devices in my partners lab in Woburn, MA and have many meetings in our Worcester Startup location called "Running Start" on Prescott Street near WPI. All of our App development is done by another partner who lives in Boulder, Colorado and we have a guy coming on board (hopefully) who lives in Michigan. With the recent success we had at the NAMM (National Association of Music Merchants) show in Nashville I feel pretty confident that we will be opening an office in Massachusetts soon. There was incredible interest from major guitar and musical accessory manufacturers.
For any other information on Acoustic Stream, please visit their website. If you know of any entrepreneurs that you feel should be highlighted on here please let me know in the comments section whether it be someone starting their own restaurant, website or an invention created right here in central Massachusetts.