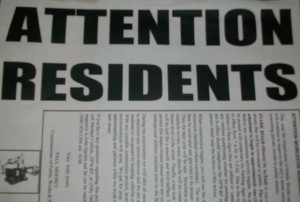 Last week residents on Stark Road were given a paper notice to let them know about the upcoming renovation that will be taking place on their street.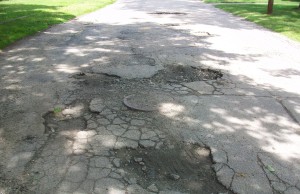 For years drivers here have grown accustomed to slowly manuvering around large pot holes that are located throughout this street; that will no longer be an issue once Stark Road gets repaved by construction workers. This would allow vehicles to drive on a better roadway and go through the area more quickly.
Within the last several weeks residents have seen construction workers taking measurements, putting posts on their lawn, and dropping off large pieces of pipes and concrete on the side of the streets which will help give the roadway a proper elevation. Some trees will also be taken down that would interfere with the new paved street. These trees have been spray painted with an X-mark to indicate which ones will get cut down, but it will only be a few.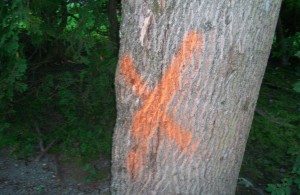 Work has begun with cutting down the marked trees on this street and repaving the road will soon follow. In passing years the reconstruction of Fernside Road and Cascade Road have proved to have been successfull in restoring those streets.This new renovation on Stark Road will be finished in the near furture and will most likely be highly welcomed in the neighborhood.