As family members of  22 Navy Seals killed in the shoot down of a helicopter, call sign "Extortion 17"  while serving in Afghanistan prepare themselves for the third anniversary of the awful day, many relevant questions still remain unanswered. With each passing day it is becoming more and more apparent the answers they seek will remain that way, unanswered by military officials at the Pentagon. However, for some the fight is far from over.
The incident took place in the early morning hours of August 6, 2011.   All men on board the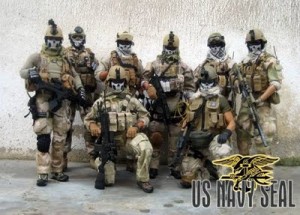 helicopter were killed including  22 members of the now famous Seal Team Six.   It was just two months prior that the same team was credited with the take down of Osama Bin Laden in Abbottodad, Pakistan.  It  is, to date, the single greatest  loss of life in the Afghan and Iraqi campaigns by the United States military.  The operation was plagued by many anomalies, and many of the normal military protocols were overlooked that morning.
" We just want the truth, right or wrong, we just want answers" said Charles Strange, the father of Navy Petty Officer 1st Class Michael Strange.   Michael, was a Navy Cryptologic Technician (Collection) and member of the Navy's DevGru, a special warfare development group.   He was 25 years-old.
Many of the family members of the men killed  that morning, in what military officials described as a "lucky shot" have refused to accept what  military officials have told them at face value.  And, even though Congress held summary hearings looking into the case of "Extortion 17" the families were refused the right to speak on the record before them.
"I can tell you this, there weren't many of the members of Congress that I spoke with personally who were aware of all the details surrounding this situation.  Many of them were shocked when I told them exactly what had happened," Strange said.  The questions that haunt family members are many.  Concerned with the lack of normal safety protocols that a Seal Team takes before embarking on a mission.
Normally they would travel no more than eight men to a helicopter to avoid the type loses that occurred that day.  They always traveled in up to date Black hawk helicopters equipped with the latest technology and weaponry.  Any Seal Team usually is accompanied by the Army's 160th Night Stalkers, a  Special Operations Aviation Regiment, to provide proper support for a mission, oddly there was none that morning. in fact there was no proper air cover provided at all. Surveillance aircraft in the area they were heading to, one of the hottest war zones in the Tanqi valley of Afghanistan, was strangely non-existent.  That morning they were all crammed into a 55 year-old Vietnam era Chinook helicopter usually used to transport cargo, munitions and non essential personnel.
Upon notification by the military each family was told that the bodies of all the men on board were cremated upon completion of autopsy, as each had been burned beyond recognition in the crash. Families would have had to have given their permission for this, according to Strange, his family never would have allowed this to happen.  " That's a lie right there, my son's body, except for his ankle which was badly damaged, was not burned.   I saw a photo that someone at the autopsy sent me of Michael's body, he must have jumped from the copter after it was hit.  He died with his arms in a fighting position, his hands looked as if he had been gripping his rifle. Why would they tell me he was burnt beyond recognition and then cremate him without our permission. It stinks, something is wrong here and we just want answers, we deserve the truth," Strange said.
According to Strange, these unanswered questions among many others that surround  his son's death and the other members of the Seal Team is a scandal "bigger than Benghazi."  In their personal quest for answers many of the families have turned to the national media for help with little result.   It is now more a private  and bitter battle with military officials.
Media hypocrisy is hiding the mission of Extortion One Seven from the American people. Demand answers!

— Extortion 17 (@Extortion_17) March 30, 2014
The parents of Aaron Vaughn, another member of the team killed that evening have published a book called "Betrayed". Judging from the title there can be little doubt about their feelings concerning their son's death.  The Strange family has formed The Michael Strange Foundation, which helps to raise money which is used to support family members of recently fallen service member. For their efforts in their search for answers to the questions surrounding their son's death, the Strange family has garnered attention, but unfortunately not the type they were hoping for. More to come on this in the next article.
The mission for the families of the brave men of Seal Team Six killed that day remains as it was from the moment they were informed of their loss. They seek the truth. wouldn't any parent want to know the real answers surrounding the death of their child. They endure and carry on, frustration and anger has only strengthened them.
More to follow…  In the meantime check out these links