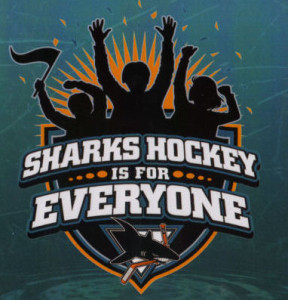 The Worcester Sharks announced last week that they'll open up the 2014-15 campaign at the DCU Center on Saturday, October 18. The Sharks also confirmed seven other dates—November 1, November 29, January 17, January 31, February 21, March 7, and March 21—all of which are Saturdays. The opponents for those games, along with a complete schedule, will be released at a later date.
Starting in October, the Worcester Sharks will look to begin to turn things around, as 2013-14 marked the third straight season that the Sharks missed the playoffs. Despite finishing with a winning record of 36-34-4-2, Worcester concluded this past season in 11th place with 78 points, still 12 out of a playoff spot. This fan base is starving for playoff hockey, after experiencing it three out of the first four seasons after the team moved from Cleveland to Worcester in 2006.
P-Bruins ousted, AHL Conference Finals Begin
The Providence Bruins lost game seven in the second round at Wilkes-Barre/Scranton, eliminating them from the playoffs. The Penguins jumped out to a 5-0 lead, with one of the goals being a highlight reel goal by Brian Gibbons (see below), before the Bruins nearly completed an improbable comeback. Providence scored four unanswered goals—one from David Warsofsky, one from Ryan Spooner, and two from Alexander Khokhlachev—but they fell just short, unable to bury the equalizer late in the game.
With the win, Wilkes-Barre/Scranton advanced to meet the St. John's Ice Caps in the Eastern Conference Finals, where St. John's currently leads the series 3-2, while the Texas Stars lead the Toronto Marlies 3-2 in the Western Conference Finals.
Just a side note—Worcester had an overall record of 6-5-1-0 against the two teams in the Eastern Conference Finals—5-4-1-0 against St John's and 1-1 against Wilkes-Barre/Scranton.