Less then a month to go before the FIFA world cup, and the MLS in full swing.   I started to wonder where in Central Massachusetts a fan can go to watch a soccer game with other fans.   I found it in the Greyhound Pub located in the Canal District located at 139 Water Street in Worcester.    Finally, residents of Worcester don't have to travel to other cities like Boston or Providence to be with other fans and watch either the New England Revolution, or the United States National team   The pub opened on December 31, 2012.  This location has a much more authentic feel then the prior location at Kelly Square.  Not some corn fake beef and cabbage, leprechauns and shamrock kind of place, but a Irish pub like you were in Ireland.  According to Paul Curley, the owner, many of his regulars from Ireland tell him that his pub reminds them of home. The windows at the bar (2 of them) can slide open so he can either open or pane, 2, or all 4 really letting in the fresh air, and giving it that feel like you are in a European style pub.
I had the chance to interview Mr Curley to find out more about his establishment, and I must say I like what I heard from him..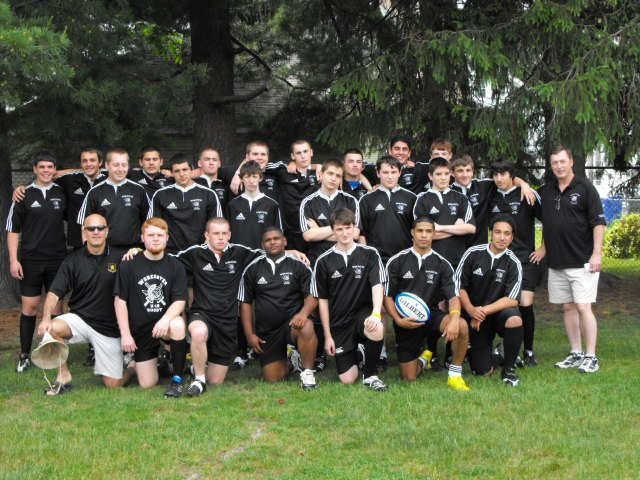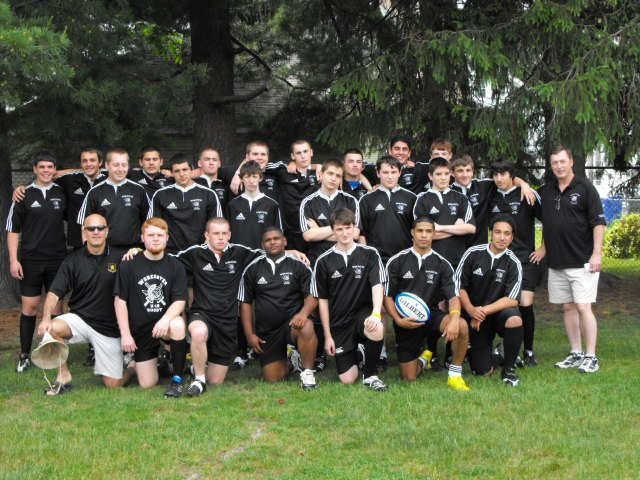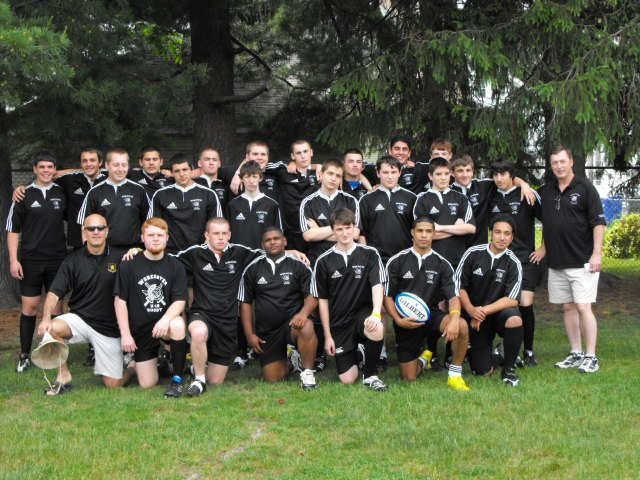 Not only is he a big soccer supporter, but he is a big time Rugby fan too that  sponsors and plays for the Worcester Faded Blacks FC "Old Boys", a 35 and older rugby team based right here in Worcester.    They play their home games at Crompton Park and Lake Park.  Despite Mr. Curley telling me I could play rugby despite my short 5'7″ body, no thanks, I like living. He has multiple framed rugby and  Celtic FC jersey hanging on the walls. He has a Worcester FC and a New England Revolution scrarf hanging above the bar, side by side. Currently Rugby attracts the most fans to his pub.
He does operate a kitchen but not during the summer, wont be open till later this fall.   According the Mr. Curley, he has 87 different types of Whiskies in his pub and serves Guinness, and serves it the way its suppose to be served. I didn't know that there is a certain way to pour and serves Guinness, but there is.   We talked about whiskies, served me some Irish whiskey made from peat, even showed me some peat he had and then an article from the Whiskey Advocate magazine about how peat is harvested and used to make peat whiskey.  Entering the Greyhound Pub, look at the ceiling and notice the flags of every county in Ireland and Northern Ireland placed geographically correct if you use the bar area as north. On the opposite side of the bar you will find the flag for Cork county, to the right of the bar you will find the county where Dublin is, and so on.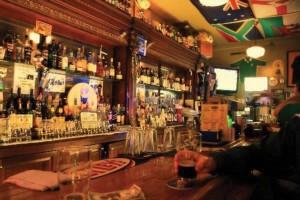 He is a big soccer fan following team USA, the New England Revolution, and Liverpool.  He believes the atmosphere for soccer  at his pub is good and is always trying to grow the soccer fan base here, even tried reaching out to the New England Revolution supporters group.  And no need to ask the bartender to put it on the game, because it will always be on.   Believe it or not, Mr. Curley is going to do a raffle during the world where he will be auctioning off 2 Barcelona framed jerseys during the final of the World Cup, and to enter you will have to go to the pub during the world cup to watch a game. I myself will be going to the Greyhound Pub and try to win me a framed jersey!! Before I spoke with Mr. Curley I spoke with 2 pub patrons, both of them friends and had New England Revolution Scarves around their necks, and they both agreed that the Greyhound Pub was the ONLY place in all of Worcester to come watch a soccer match. And this is the environment Mr Curley is trying to create, he is a soccer fan and wants to see more fans come in and make some kind of a pub/soccer environment we see around the world and in some of our bigger cities here in America, so why not do it here in Worcester? Visit http://www.soccerbars.com/ and search for the Greyhound Pub, its there. We need to spread the word, and go in the pub, nothing to be shy or intimidated with!!
I had a great time and want to thank Mr Curley for his hospitality.  Strongly suggest you stop by and enter the raffle during the World Cup. But more importantly, go watch a soccer match, or even a rugby match if you are a fan