When it comes to cosmetic treatments like teeth whitening, there are a range of affordable providers available in Massachusetts, but when it comes to more serious health condtions, there will soon be help available. The Commonwealth of Massachusetts has a Wellness credit to encourage employers to have Wellness plans for their employees.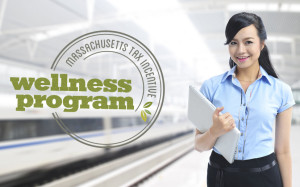 You get back 25% of the costs to install and maintain the Wellness plan in the form of a tax credit with a maximum of $10,000. Why are they doing this?
They realize that the only way you can control health insurance premiums is to control claims. Universal health insurance does nothing to control claims it only puts more people in the pool. On the other hand, Wellness plans that promote healthier lifestyles will avoid costly claims that truly lowers premiums. Why not encourage employers to all have Wellness Plans that will lower the cost of doing business (health insurance premiums) in Massachusetts through this Tax Credit and help improve the Economy? It is a win for the employer, the employees and Commonwealth of Massachusetts.
In addition to the direct costs of the Wellness Plan, you can now claim other expenses. If you are a manufacturer, any monies you spend on "SAFETY" are eligible toward this credit. So, take a look at the safety consultants, you've hired, uniforms, safety goggles, improvements to workplace safety and automatic external defibrillators are all eligible expenses for this credit once you have established a Wellness plan. Other common expenses that qualify for the credit also include, ergonomic furniture, keyboards, vending machines, lunchroom microwaves, etc. You are still limited to 25% of the costs to a maximum of $10,000.
We were skeptical at first when we read the the legislation but we have seen employers take advantage of this Tax Credit!! Locally we strongly recommend Advantage Benefits who has an organized system in place to install Wellness Plans very easily and help with all the documentation. There is no better way to explain our system then to go to the website that they have established and watch the video below.