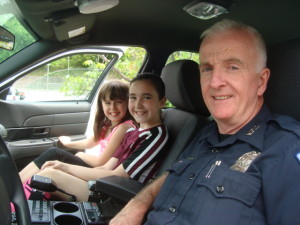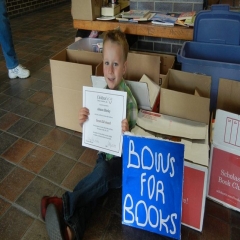 Saturday May 17, 2014 from 10-2 the Children's Smile Coalition will be hosting a Book & Can drive. It's a great opportunity to get rid of old books and cans which go to both schools and the Boys & Girls Club Of Worcester. It will take place at the Tatnuck American Legion on Mill street in Worcester, near the entrance to the Worcester Airport.
Activities include Children's Story Time, Arts & Crafts, and FREE refreshments,door prizes, and raffles. Adults can enjoy a free seated massage courtesy of Worcester Fitness. The person that donates the most redeemable bottles and cans will win a Kindle Fire HD!!! Last year, a 4-year-old boy named Ashton donated over 500 books and received the kindle. Ashton also sells bows and accessories online and gives the money to charities.
Donating to events like this are a great way to help out your local community. I personally enjoyed the drive last year and am very eager to go again. Last year I had the opportunity to ride in a police car with a police officer  to learn about car safety. It was also very fun to see all the items being donated and the thrill of finding out who won the Kindle Fire.
Children's Smile Coalition has hosted several events that support the children of the community like "Young Hero's" where citizens nominate students who give back to the community. Another event was "Soaring With Santa" where Santa came to the Worcester Airport and took pictures with all the children. These are only a few of the events provided by Children's Smile.
So now I am asking you to come to this wonderful Book & Can drive on May 17,2014 at the Tatnuck American Legion on Mill Street in Worcester. It will be a great way to donate to the children of Worcester. So make sure to mark the date and enjoy all of the fun and entertaining activities planned. I hope to see you there!