You most likely read about the church on the corner of Main and Gates Streeet that Clark University purchased and had to be torn down.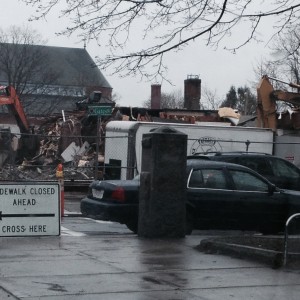 On the other hand, you may not have known that 945 Main Street, the building next door that use to be the location of Monahan Pharmacy, was also torn down.
This always concerns me since I think that here is another example of a property being taken off the tax rolls. This property however, last paid taxes of $8,392 in 2012 and has been off the tax rolls already since then.
Don't get me wrong I think Clark U has been a great asset to Main South and has been a huge stabilizer in this area, but we can't keep removing properties from the tax rolls. It only places more of a burden on the remaining residential and commercial tax-payers remaining.